Web Exclusive! Robyn Rowland's
tribute to Lorna Crozier
To mark the publication of The Malahat Review's Spring 2010 (#170) issue, celebrated Australian poet Robyn Rowland wrote "Affinities" in honour of Lorna Crozier.
Rowland's remarkable four-part poem explores the connections she feels between her own work and Crozier, one of Canada's best-known and most-loved writers. "Affinities" can be read for the first time, here, on The Malahat Review website:
Out of the blue you appeared, seeming cool
as afternoon was melting down my back
in the steaming tents of Adelaide.
Flights of small birds, your words whirred up breezes,
sailing us beyond our skin, beyond bone to that harboured place
where everything can be stilled: home for the words of poets.
That was the first time, the second, the third;
as I trawled through readings, listening for connection.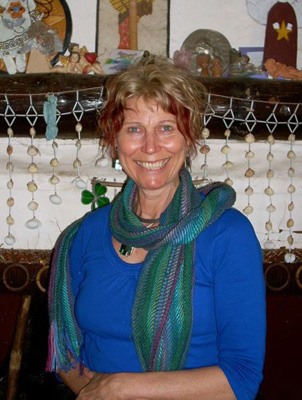 Robyn Rowland (www.robynrowland.com) lives in Torquay in the Australian state of Victoria.  Honorary Fellow at the School of Culture and Communication, University of Melbourne, she has published seven books of poetry. Silence & its tongues (2006) was runner-up for the 2007 ACT Minister's Judith Wright Poetry Prize; her latest is Seasons of Doubt & Burning: New & Selected  (Five Islands Press, 2010).
Read more of Robyn Rowland's work in
Lorna Crozier, Patrick Lane, and Aesthetic Kinship, The Malahat Review's Spring 2010 issue.
Her poem, "The Kiss," one of thirty-two contributions by writers from across Canada, Mexico, the United States, the United Kingdom, and Australia, is a  stand-out piece in this highly engaging issue in honour of two remarkable Canadian writers.