2021 Far Horizons Award for Short Fiction winner: Ben Lof
Congratulations to Ben Lof, who has won this year's Far Horizons Award for Short Fiction! His story, "Naked States," was chosen by final judge Francine Cunningham.
Ben Lof will receive publication of "Naked States" in our fall issue #216, and of course, the grand prize: $1,000!
The Far Horizons Award for Short Fiction celebrates the achievement of emerging writers who have yet to publish their fiction in book form.
Here's what judge Francine Cunningham had to say about Lof's winning story: "What I love about this story is how in sync the characters are until they completely aren't and how they go ahead despite that. I feel like this breakdown of communication, in what is a story about clear communication, to be a great layer. The structure stood out to me as refreshing and compelling—I enjoyed reading this story and it's one that I would happily re-read. I can anticipate on every re-read finding new layers."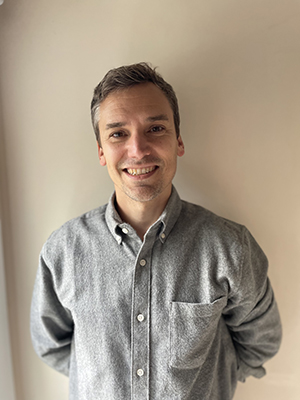 Ben Lof's fiction has appeared in The Journey Prize Stories and various literary magazines. He won the Howard O'Hagan Award for Fiction, and was a finalist for the Bronwen Wallace Award and a Western Magazine Award. He has an MA in English/Creative Writing from the University of Alberta and he attended the Writing Studio at the Banff Centre for the Arts. Ben lives with his partner and two young children in Edmonton on Treaty Six Territory.
Look for an interview with Ben Lof in our upcoming October e-newsletter!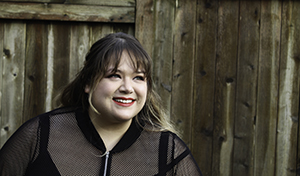 Francine Cunningham is an award-winning Indigenous writer, artist and educator. A graduate of the UBC Creative Writing MFA program, Cunningham's work was shortlisted for the 2018 Edna Staebler Personal Essay, won the 2019 Indigenous Voices Award for unpublished prose, won the 2018 Short Grain Writing Contest, and she won the 2019 Lina Chartrand Award from CV2 Magazine. She is a recipient of a Telus StoryHive Web-Series grant, and one of the 2018 Jenni House Artists in Residence in Whitehorse, YT.  Her fiction has appeared in The Malahat Review and on TMR's Far Horizons Award for Short Fiction shortlist, in Joyland Magazine, The Puritan Magazine and more. Her creative nonfiction  has appeared in The Malahat Review, and Best Canadian Essays 2017 from Tightrope Books. Her poetry has appeared in Poetry is Dead Magazine, Room Magazine, Hamilton Arts and Letters and more. ON/Me is her first book of poetry and has been nominated for the inaugural BC and Yukon Book Award Jim Deva Prize for Writing that Provokes and the 2020 Indigenous Voices Award in Poetry. Francine has a book of short fiction forthcoming with Invisible Press in 2022. Francine also sells her visual artwork and beadwork at DemarcationLines.etsy.com and you can find out more about her at francinecunningham.ca.
We would also like to congratulate this year's finalists:

Danielle Chauvin, "Hurricane Rachel"
Adam Ells, "The Other Tenant"
Rachel Lachmansingh, "Where to Run When the Lamb Roars"
Yago Mesquita, "& Dawn burned"
Judith Pond, "Accident"
Alana Rigby, "Three Ingredients"
Rob Taylor, "Old Birds"
Joshua Wales, "St. Felix Dance & Bowl"
Yilin Wang, "The Silence of Farewells"

Previous Prize Winners
2019
2017
2015
2013
2011
2009
2007