Summer issue (#175) Launch

Monday September 19, 2011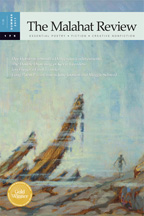 On Monday September 19th, we celebrated our Summer 2011 issue, #175 with readings from the issue's authors and former poetry board member, Garth Martens.
The evening began with Barbara Colebrook Peace reading selections from our two 2011 Long Poem Prize winners, Maggie Schwed's "The Constant Gardener" and Julie Joosten's "The Sun Estate." Kevin Leenders then entertained us with his gripping and humorous account of a near-death experience, "Double Drowning" (published in issue 175). Andrea Routley read from her piece of short fiction about a single father dealing with the changes in his teenaged daughter, "Habitat." Garth Martens closed the evening with a dramatic reading from his Bronwen Wallace Award-winning poetry manuscript, "The Motive of Machines" as well as some new work.
Thank you to all who attended for making it a memorable evening, and of course to our volunteers Ellen Rooney, Vanessa Herman, and Benjamin Willems. Chelsea Rushton once again provided us with photos and illustrations of launch readers, as well as a stunning array of art cards for sale to launch attendees.