Breathing Room: William Thompson in Conversation with Samantha Jade Macpherson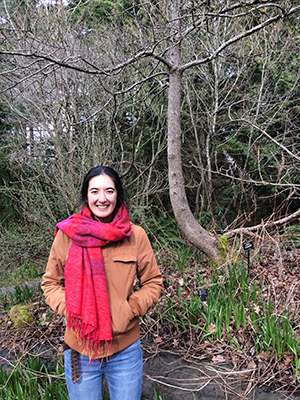 Malahat Review volunteer William Thompson talks with Novella Prize judge—and 2018's Novella Prize winner— Samantha Jade Macpherson about submitting widely (and wildly), straddling the novel / short story line, and growing diversity in the
writing world.
Samantha Jade Macpherson is a writer from the Okanagan Valley, and an MFA fiction candidate at the Iowa Writers' Workshop. Her work has been published in The Fiddlehead, The Malahat Review, Ricepaper Magazine, and The Journey Prize Anthology 31. Her story "Tattoo" was the winner of The Malahat Review's 2018 Novella Prize, as well as the 2019 Jack Hodgins Founders' Award for Fiction. She's been shortlisted for the 2019 Journey Prize. She holds a degree in creative writing from the University of Victoria and is curently at work on a collection of linked stories
As a writer, can you describe how you understand the novella form and how it continues to be relevant at a time when social media and the Internet beg for brevity?
Because I mostly write short stories, I think of the novella as a long story, a story with breathing room and time to stretch out. I imagine novelists think the opposite: that a novella is a short novel. It depends what you're used to working with. It's true that the novella can feel like an uncomfortable form, straddling the line between novel and story. This is especially true when you're trying to publish one. But in terms of reading experience the novella is a very satisfying form: short enough to read in one sitting, long enough to feel substantial.
Although it seems as though we're moving towards short forms, I'm not sure that brevity necessarily makes for easier reading. Stories and flash fiction can be difficult to read—because one must continually start at the beginning, in a new fictional world. And there is real pleasure in sinking into a sustained fictional dream. So I don't think we need to worry about longform fiction becoming irrelevant in the Internet age.
Do you have specific elements you will look for in the submissions for this year's contest?
That's a tricky one! On the one hand, I'd say, "nothing specific," because I don't think it's a great idea to write to try and please someone else. But on the other hand, I know it's an unsatisfying answer. I guess I'm looking for writing that feels alive and energetic. Vivid characters, satisfying structural choices, deeply-imagined settings, and careful prose are all good places to start though.
Many journals make a point of being inclusive and open to a diverse range of writers and submissions. How might inclusivity and diversity figure into your reading of this year's entries?
Right now, there's a growing awareness about the ways that certain stories and experiences have been excluded from the literary canon. This exclusion has only impoverished our reading and our understanding of each other. There's a long way to go—both in the literary world, and the broader world—but I'm so encouraged by the breadth of diversity in the stories we get to read today. I'm excited to see that diversity reflected in this year's contest submissions.
As a writer, you have your own process and discipline. How might this figure into your evaluation of this year's entries?
My own writing process is chaotic and instinctual, so I'll keep it out of the evaluation process. I'll aim to approach submissions the same way I approach my peer's work. With openness, generosity, rigour, and a cup of tea.
What sort of encouragement can you offer to writers early in their careers, especially those submitting to contests such as this one?
Contests are great for people who find external deadlines helpful! Submit widely (and wildly). Revision makes the work better.
Writing fiction is difficult, frustrating, lonely, and overwhelming, but it's also the closest I come to making sense of my life. For me it's worth it. I hope for you it is too.
Thank you for the questions. I'm so looking forward to reading!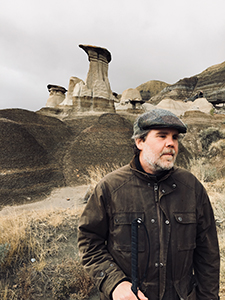 William Thompson
* * * * * * * *