Indigenous Perspectives:
Troy Sebastian in Conversation
with Richard Van Camp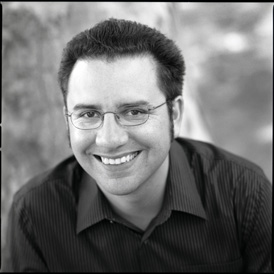 Troy Sebastian, a writer from the Ktunaxa community of  ?aq̓am, recently spoke with Richard Van Camp about his role as fiction editor for the Malahat's upcoming Indigenous Perspectives issue. Alongside Leanne Betasamosake Simpson (creative nonfiction editor) and Philip Kevin Paul (poetry editor), Van Camp will read all fiction submissions for consideration.
The issue will celebrate the aesthetics, concerns, contributions, and achievements of Indigenous authors living in or from "Canada," recognizing their crucial role in providing a truly complete picture of what it is like to be alive in North America in the past, future, and especially today.
Click here for full details on submitting to Indigenous Perspectives.
Why have you agreed to guest edit the Indigenous Perspectives issue of The Malahat Review?
I've always been a fan of the Malahat Review. When I was doing my undergrad and graduate programs at UVic and U.B.C. that was the one collection everyone was dying to get into. It was and still is our holy grail!
What are you looking for in the submissions?
I love it when a writer risks everything and takes language to a new level. Also, surprise me. Don't play it safe!
What does The Malahat Review mean to you?
Literary excellence.
Poetry, fiction and creative nonfiction are categories easily familiar within the Canadian literary community. Do these categories fit within Indigenous storytelling canon and tradition?
Yes, I believe we speak pure poetry when we're sharing stories that are based on things that have happened or are still happening. I know I spruce up stories I retell. I think everyone does. I hope they do, anyway!
Who are the Indigenous writers that are inspiring you today?
Kimiwan Magazine is so sexy with what it's doing and how it's doing it. Kateri Akiwenzie-Damm, Eden Robinson, Carol Morin, Dawn Dumont, Joanne Arnott, Cherie Demaline, Marilyn Dumont, Lee Maracle, Jeannette Armstrong, Joseph Boyden, Kate Vermette, Rosanna Deerchild, Chris Bose, Garry Gottfriedson, Steve Sanderson—I could go on and on but these are some of my faves.
The Truth and Reconciliation Commission continues to shape and frame discussions both within Indigenous communities as well as within Canada. Does the Commission's work influence your writing?
Yes, I'm working on a novella right now about what the TRC means to me through the eyes of a young man with a lot of questions. Stay tuned on that one. It's with McKellar & Martin and it's due out next year.
Are there 'universal' principles to writing that are incongruous to indigeneity?
Hmmm. I think family, culture, language, traditions, laughter, survivance, and walking in two worlds are the themes we're all wanting more of.
Some have commented that an Indigenous specific issue of The Malahat Review is not needed. What are your thoughts on Indigenous space in publishing?
We need more anthologies and collections that celebrate Indigenous writing. Think of all those hungry readers out there that are starving to read our stories.
Are there any circumstances in which you do not purchase the 50/50?
I'm rich enough with a healthy family so I'd rather see someone else go bananas when they win the big bucks on a 50/50, Cousin! :)
Is there anything else you would like to add?
I'm grateful for this opportunity and I can't wait to sit down and read the submissions. Good luck to everyone. Mahsi cho.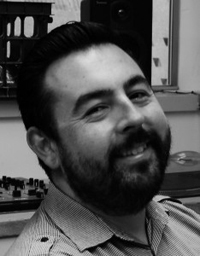 Troy Sebastian
* * * * * * * *