To the beating heart of the story: Susan Sanford Blades in conversation with 2011 Far Horizons Award for Fiction winner Zoey Leigh Peterson

SSB: How did winning the 2011 Far Horizons Award for Short Fiction affect your writing life? Had you been published much before that point?
ZP: That story was the very first piece I had published, so in many ways it feels like the Far Horizons Award opened the door for everything that followed.
A look inside issue 182, Spring 2013

"Blackberry Pickers"
by Lorna Crozier
This is the hour of the blackberry pickers,
before the birds bring in the dawn,
before the smell of coffee wafts from the window
of the farmhouse across the road. The quail
have nibbled the lower ones, deer have eaten
those waist high. Though no one has seen them
the blackberry pickers must stand on stools,
on ladders, on one another's shoulders, arms gloved
from fingertip to elbow, heads wrapped in scarves.
Read "Blackberry Pickers" in full on our website.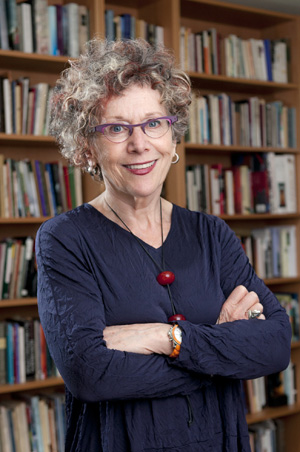 A Longing for our Life on Earth: John Barton in Conversation with Lorna Crozier
JB: The new poems in the Malahat's Spring 2013 issue are simultaneously different from one another and unified by recurring preoccupations. They also divide neatly between free verse and the prose poem. I realize that intuition often guides the formal choices we make as poets, but I'd be curious to know what led you to write "The Afterlife" as a prose poem and poems like "Book of Small Mistakes" in verse.
LC: I follow my instincts, not knowing how a poem will end or what it's going to be about. Most of the time, though, the form presents itself pretty close to the start. If the poem is going to have long lines like "Book of Small Mistakes," it almost immediately lays itself down that way.
Congratulations to the winners of our 2013 Founders' Awards
The Malahat Review is pleased to announce the winners of our 2013 Founders' Awards. Judge Linda Svendsen chose Kris Bertin's "Your #1 Killer & Extra Hands" to win the 2013 Jack Hodgins Founders' Award for Fiction, and judge Barry Dempster chose "Re the Individual Wellbeing" by Matthew Tierney to win the 2013 P. K. Page Founders' Award for Poetry.
Above our Biology: Naben Ruthnum in Conversation with Kris Bertin
NR: "Your #1 Killer & Extra Hands" is written in the present tense. Same goes for much of your published work—excepting, notably, the first two stories in the trilogy that "# 1 Killer"caps off. Often, present-tense stories send me leaping out the window, but it's the only mode that makes sense for the tale you're telling, and you nailed it.
KB: Thanks Naben. I hear this a lot and it's not just you. There are lots and lots of others who are also completely wrong about present tense.
Read this interview on our website.
Aesthetic Frottage: PJ Grace in Conversation with Matthew Tierney
PG: Congratulations on winning this year's P. K. Page Founders' Award for your poem, "Re the Individual Being". Judge Barry Dempster called it "a risk of a poem written with hurtling grace," and I would have to agree. There's an interesting fusion of scientific nomenclature with poetic cores of musicality—a melding of two generally separate worlds. How does science influence your poetry? At what extent do your other poems deal with this same fusion?
MT:Poetry is a big tent. There's no body of knowledge that's off limits, and if one is perceived as a "separate world," it's an inherited bias about what subject is worthy of a poem. High finance? Urban planning? Extremophile bacteria? Why not?