Malahat volunteers and board members have interviewed the judges of our upcoming 2014 Open Season Awards (Jeffery Donaldson for poetry, Yasuko Thanh for fiction, and Mark Abley for creative nonfiction) to let you know what they're looking for in a winning piece.
Looking for a Necessary Poem: Karen Bannister in Conversation with Jeffery Donaldson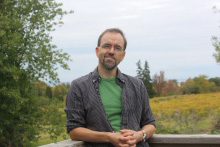 KB: What I love about your poetry is the density of your narrative. You really invite the reader in to form an image in their mind of what you are describing. In what way is poetry the ideal medium with which to communicate your ideas? Why do you write poetry (or write at all)?
JD: I tend to hold with those who believe that you don't choose your medium at all; the medium chooses you.  The fact that there are so many poets practicing an art that is unlikely to fill the coffers seems proof enough that choice has little do with the matter. 
Read this interview in full on our website
Looking for Writing without a Veil: Molly McFaul in conversation with Yasuko Thanh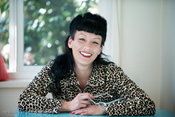 MM: You've been asked to judge the 2014 Open Season Awards for fiction. What are you looking for in a winning story?
YT: Geoff Hancock, former editor of the now-defunct Canadian Fiction Magazine, wrote an essay called "Alchemy and Opening the Mail." The gist: he knew a great piece of writing when it hit him.  Most rules of writing centre around what not to do.  What to leave out, like "ings" and filters.  Rules might help bad writing become good writing.
Read this interview in full on our website
Looking for a Voice Accomplished and Original: John Archibald in Conversation with Mark Abley
JA: Tell us about yourself. Where do you live? Do you have a favourite place to write (either a room in your house or a place in your region)?
MA: I live in a rambling house in Pointe Claire, a suburb of Montreal in what's called the West Island. We moved there after the birth of my older daughter, who was extremely premature and who wasn't coping well with the polluted air of the very trendy Mile End neighbourhood.
Read this interview in full on our website
Read full guidelines for the 2014 Open Season Awards on our website
"Man Changing into Thunderbird"
by Armand Garnet Ruffo
"The room is cramped with people. An assortment of bundles and boxes stacked along the walls, packsacks hanging from hooks. The smell of tobacco, sweetgrass, damp canvas. To perform the Ritual of the Shaking Tent is illegal. The Government of Canada has banned it along with other ceremonies and everyone in the room is afraid of going to jail."
Read this story in full on our website
Connecting with the Subject: Stephanie Harrington in Conversation with Armand Garnet Ruffo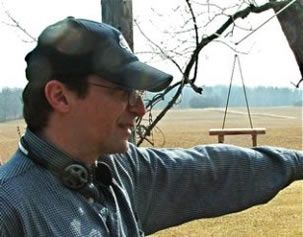 SH: You were raised in Chapleau, a small town 190km northeast of Sault Ste Marie in northern Ontario, which seems close (at least on a map) to Beardmore, where Norval Morrisseau was born. You also both share Ojibway heritage. Growing up, were you aware of Morrisseau's significance as a painter? What did you know about him?
AGR: Actually Chapleau is a three-day drive east of Beardmore, which is closer to Thunder Bay. Northern Ontario is bigger than most realize.  Unfortunately I knew nothing about Morrisseau growing up.  Researching Man Changing Into Thunderbird, I learned that he participated in an educational tour of northern Ontario schools.  I was in High School at the time but he never came to Chapleau because we didn't have an art program, and I suppose there wasn't any support for it.  So much for a northern education.