March 23 in Victoria, B.C. Queer Perspectives:
A Celebration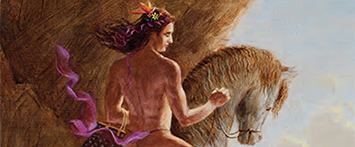 Please join us for readings and a conversation celebrating the publication of Queer Perspectives Issue #205, which features contemporary writing by LGBTQ2S?+ writers in Canada chosen by guest editors Ali Blythe, Trevor Corkum, and Betsy Warland.

Who: Adèle Barclay, John Barton, Ali Blythe, Anne Fleming, Arleen Paré, Miranda Pearson, Anaheed Saatchi, Betsy Warland

When: 3:00 - 5:00 p.m., Saturday 23 March 2019

Where: University of Victoria, Human and Social Development Building Room A240

Admission: All welcome—free or by donation

The Queer Perspectives Issue and other issues will be available for sale at the event (cash only).

The Malahat Review acknowledges with respect the Songhees, Esquimalt, and WSÁNEĆ peoples on whose traditional territory the University of Victoria stands and whose historical relationships with the land continue to this day.
Read the full details on the Malahat Review website.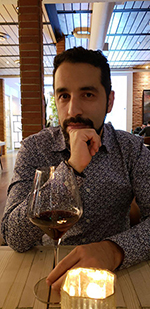 Writer and Malahat Review volunteer Rajni Mala Khelawan talks with Far Horizons Award for Short Fiction judge Mehdi M. Kashani about leading an amphibious life, his first love of folk and fairy tales, and how a good story should stay with you for a lifetime.
RMK: What are you looking for in a winning story?

MMK: The typical answer to this question is, "No preference at all" or "Anything, as long as it is good." I've seen many judges (and editors) say that because otherwise they might bias some participants and scare off others. In a sense, what they say is true. In order to be recognized, a short story should start with a killer sentence and only get better. It should have tightened prose that avoids clichés and, of course, it should stay with the readers long after the end—ideally for a lifetime.

Read the rest of Mehdi M. Kashani's interview on our website.
Rami Schandall (poetry)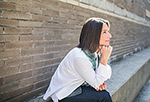 Malahat Review book reviewer and volunteer Emma Skagen talks with Rami Schandall about her poem "Timepiece," selected by judge Shane Book.

ES: Can you tell me a bit about the process [of writing "Timepiece"]? How did you know when the poem was finished?

RS: This poem arrived like a gracious gift. Some poems take weeks or years of rethinking and revision, but this one came quickly and with a strong sense of its own integrity. The writing was an exhilarating, playful process, listening to Barbara Guest and allowing the strangeness and abstraction in her work to lead toward a freedom in my own. I am interested in cognition, following the thread and cadence of thought which might be ignited by the ordinary world, by other writers, other artists — with openness to accident.

Read the rest of Rami Schandall's interview on our website.
Janika Oza (fiction)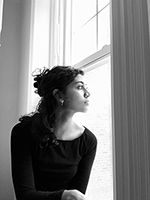 Malahat Review volunteer Mel Hiebert talks with Janika Oza about her story "Exile," selected by judge Carmelinda Scian.
MH: How has your sense of what "identity" means evolved over the years, and what role has this played in your writing?

JO: To be honest, I'm not sure what writing would be if it weren't about identity in some way. For me, writing is both personal, a way to process the world, reflect on my identities, negotiate with what I think I know and what I'm learning. But it's also political, a way for me to connect with movements for justice and grapple with questions I want answered. I think I understand now more than before how people are complicated and can hold many, many identities at once, and also how these can shift and grow, how nothing is fixed. When I write fiction now, I try to write in service of the characters rather than imposing what I want to happen for them – so asking, how would this person really act, or feel, or love, in this moment? How can I write in a way that lets people be whole, complicated, and porous?
Read the rest of Janika Oza's interview on our website.
Lishai Peel (creative nonfiction)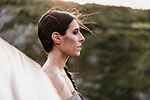 Malahat Review volunteer Robin Reniero talks with Lishai Peel about her essay "Letters To My Mother," selected by judge Kyo Maclear.
RR: Can you tell me a little bit about what inspired "Letters To My Mother" and why you chose creative nonfiction as your genre? 
LP: In life there are things we wish to say to people that, for various reasons, we cannot. Writing letters is a form of witness and memory; it can often be a reconciliatory tool. This piece was inspired by that impulse to bear witness, remember and reconcile. 
I didn't realize I was writing creative nonfiction until the piece was finished. Poetry has been my main literary genre for the last decade. Writing creative nonfiction is new to me but felt true for this piece.
Read the rest of Lishai Peel's interview on our website.