Deadline extended to Feb. 5!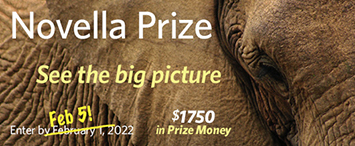 Need more time? Submit your 10,000- to 20,000-word story by Saturday, February 5 at 11:59pm PST for a chance to win CAD $1,750 and publication! Don't miss your opportunity—this contest is biennial and won't be open again until November 2023.
This year's judges are:
Rebecca Păpucaru
Alix Hawley
Entry fee (comes with a one-year print subscription):
$35 CAD for each entry from Canada
$45 CAD for each entry from elsewhere
$15 CAD for each additional entry, no limit!
Full contest guidelines on our website.

winter issue interview with Laura Vukson on cnf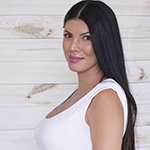 Malahat Review past contributor Michelle Poirier Brown talks with winter issue #217 contributor Laura Vukson about how it can feel to write about the Indigenous body, questioning the belief systems ingrained by colonialism and patriarchy, and how creative elements cradle the hard truth in her memoir, "Birthed Twice."
MPB: "Birthed Twice" traces a mother-daughter bond that shifts through the common experience of birthing, and reflects the etched experience each woman carries of colonialism and patriarchy. Has the publication of "Birthed Twice," another creative birthing, also influenced your relationship with your mom?
LV: Since the birth of my children, my relationship with my mom has flourished—nothing like giving birth to understand the enormity of a mother's love. Motherhood also makes me question my actions and reactions. What are the deep belief systems ingrained in me by colonialism and patriarchy that still have their grip on me? When do we stop the intergenerational trauma and reclaim what was stolen? The beauty of writing is that the creative elements cradle the hard truth. You can go somewhere painful, then come up for air and focus on the mechanics and editing. I like this part—plotting and moving pieces around after writing a draft. "Birthed Twice" is a tribute to my mother. Ironically, I was afraid to share this piece with her. My sister ended up reading it to her over the phone. After their call, my sister called me, bursting with excitement, sharing that our mom gasped and laughed and cried. My mom is a residential school survivor. I've only seen her cry once. I had to ask my sister three times if she was sure that mom cried. This time, her tears were a good sign.
Read the rest of Laura Vukson's interview, plus an excerpt of "Birthed Twice."



winter issue interview with Kanza Javed on fiction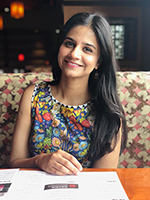 Malahat Review work study student Kaye Miller talks with winter issue #217 contributor Kanza Javed about never retiring as a writer, letting characters roam freely, and the different relationships in her story, "Worry Doll."
KM: Zara and her friend Nitu share the experience of being a "Dependent-Visa Wife" to their working husbands, and much of their new lives are spent chasing agency. What kind of role did you want their relationship to play?
KJ: I did not want anything when I began writing. There was a mystery there for me, as a writer. I wanted to create these two characters, a little bit antithetical to one another, and allow them to unspool on paper. Roam freely and surprise me. I took a gardener's approach. I planted a seed and waited. I did not know what Nitu would do, but I knew what she would not do, and that was to become Zara. It only made sense. Zara had to feel lost and small, and snowed-in by feelings which she could not register or relay. And that is what happens in real life and relationships. Sometimes, you look for companions in friends living a shared experience but are unable to match frequency, and remain lonely.
Read the rest of Kanza Javed's interview, as well as an excerpt of "Worry Doll."