Ki'en Debicki—poetry judge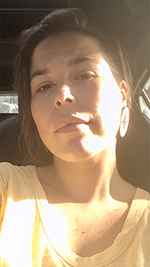 Past judge and contributor T. Liem talks with the poetry judge for our Open Season Awards about breaking the rules, multilingual writing, and writing as a practice of self-love.
TL: What kinds of poems will excite you and hold your attention as you consider entries for this year's Open Season Awards?
KD: I'm really into breaking the rules. Whether that means giving colonialism the middle finger, using a completely different dialect, experimenting with form, or asking me to suspend disbelief as I follow a poet into another world. Anything that says, it's the end of the world but there's still beauty and love here. Anything that imagines worlds or ways of being and relating beyond capitalism. I'm also a sucker for experiences of in-betweenness and I know there are lots of you out there that fall into that space/place!
Read the rest of Ki'en Debicki's interview here.



Bahar Orang—cnf judge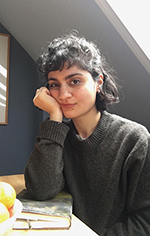 Fiction Editorial Board member Danielle Geller talks with the creative nonfiction judge for our Open Season Awards about cnf as exceedingly porous, the tension between story and poem, and reading without any predetermined expectations.
DG: The words judge, judging, judgement can have uncomfortable connotations, and it can be intimidating, as a writer, to submit your work to these kinds of contests. How do you perceive your role as "judge"?
BO: This is a difficult question. I am excited and curious to read the writing that comes my way, and I hope to do it with a lot of care; but I know that judging is a fraught practice. I worry, as I know many of us do, about how much we as writers must rely on such things—contests, prizes, and the like. Still, I know it will be good news for the winner, and the money will mean something. I see my role as helping to make and deliver that good news, and giving a moment or more of reprieve and delight for that one writer amid these terrible times.