Deadline: February 1, 2013 (postmarked)
Prize: two $1000 CAD prizes will be awarded
Entry fee:
$35 CAD for Canadian entries
$40 USD for entries from the USA
$45 USD for entries from elsewhere
(entry fee includes a one-year subscription to The Malahat Review)
Enter one long poem or a cycle of poems between 10 and 20 published pages (one published page = 32 lines or less).
This year's judges for our Long Poem Prize are: Elizabeth Bachinsky, Dave Margoshes, and Lorri Neilsen Glenn. Three Malahat volunteers interviewed them in order to find out what they're looking for in a winning entry this year.
Long Poems and Ghost Stories, Oh My! Vanessa Herman in Conversation with Elizabeth Bachinsky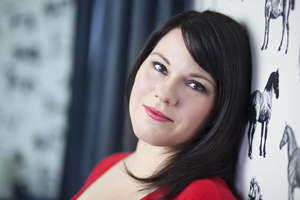 VH: You've just launched your latest book of poetry, I Don't Feel So Good (Bookthug, 2012), can you tell us a little about this collection and how it came about?
EB: I Don't Feel so Good came about as a response to the deaths of my friend Thomas Ziorjen and my friend Nikki Reimer's brother Chris Reimer who died within two weeks of one another. The book is dedicated to Nikki who grieves and continues to grieve online. I find it moving the way Nikki makes her grief public, so I Don't Feel So Good is an act of solidarity with that instinct.
Freshness, Originality, and Emotional Punch: PJ Grace in Conversation with Dave Margoshes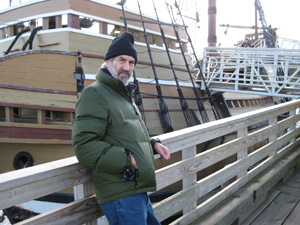 PG: Your latest collection of short stories entitled A Book of Great
Worth has the feel of a memoir, but in the afterword, you describe the
stories therein as fictive. Can you tell us how your experience as a
journalist helped you to blend truth with fiction in this collection?
DM: Good question. The stories in A Book of Great Worth are definitely fiction. They were written separately, as short stories. But they're all about a character much like my father, and all begin with at least a nugget of truth; for example, in the title story, the Morgenstern character is present at the crash of the Hindenburg, as was my father, whose appendectomy stitches began to leak, just as in the story.
The Camaraderie of the Tribe: Alexandra Handley in Conversation with Lorri Neilsen Glenn
AH: When did you first realize you wanted to write poetry?
LNG: My first publication was in my grade nine yearbook. I was thirteen. I didn't start writing poetry again – at least not seriously – until I was 50. A  late starter.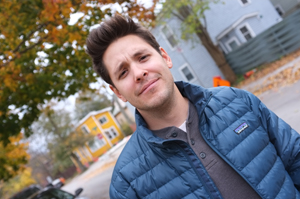 "Test"
by Chris Donahoe
From the summer of my nineteenth year to the spring of my twentieth, I was known almost exclusively as "Zippy." As in, "Zippy, get me that wrench," or, "Zippy, nail down that line," or, "Zippy, get me another rum and coke," or, "Zippy, you're about as useful as a frozen cunt." I wasn't special though, this wasn't a term of endearment.
Read the rest of this story on our website
Witnessing both the Ugliness and the Beauty: Will Johnson in Conversation with Chris Donahoe
WJ: Your story "Test" (Fall, 2012, issue #180) is about your time working in Alberta's oil industry right after graduating from high school. What drew you to this story?
CD: In my class with Wayne Grady last year, we tried to look a little deeper at the stories we tell over and over throughout our lives. You know, the stories we tell over beers, or as ice-breakers, or to girls/guys we want to sleep with. These stories become our go-to material in certain situations when we want to impress someone or give them a sense of who we are. And, each time we tell a particular story, it becomes something more fixed and polished, something that comes to define who we think we are and where we think we came from.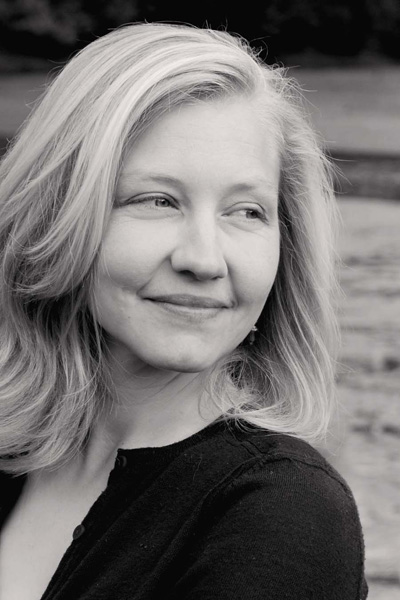 Writing with Funk: John Threlfall in Conversation with Carla Funk
2012 Constance Rooke Creative Nonfiction Prize winner Carla Funk talks about writing, ruminating, rambling, and asteroseismology

No stranger to the bright lights of the local literary scene, Carla Funk served as the City of Victoria's inaugural poet laureate (2006 to 2008) and has published four collections of poetry. Yet being an established and respected writer didn't stop Funk from entering the Malahat's 2012 Creative Nonfiction contest, where judge Madeline Sonik chose her piece "Returning" as the winner out of 125 entries.
"I was initially hooked by the relentless, poetic list of images that opens this piece and leads the reader to the leitmotif of the 'snow geese'," notes Sonik about Funk's story. "Just as the narrator is distant from the dying, self-destructive father (both physically and emotionally), the reader, too, enters this story with a long-distance view of the narrator's world. Skillfully, the writer uses small and subtle details to draw us closer, revealing the tragedy of estrangement and the grace of consciousness and reconciliation."