Holly Lam,
Fiction Board Intern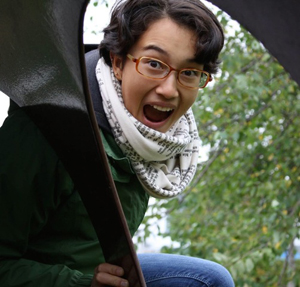 Holly Lam is a third-year Creative Writing student at UVic. As a retired slam poet and frequent theatre reviewer, she has dabbled in many genres of writing, but currently focuses on fiction and screenwriting, with a minor in Journalism and Publishing.
Born in Winnipeg, Holly grew up in Victoria and has lived in Montreal; most of her stories take place in one of those three cities. An interest of hers is writing that challenges social norms and diversifies representation.
 Holly has a Lorrie Moore quote taped to the wall above her bed, and also appreciates Thomas King, Alice Munro, Zoe Heller, and those celebrity comedy memoirs that keep coming out.