Lita Lopez-Shortill,
Fiction Board Intern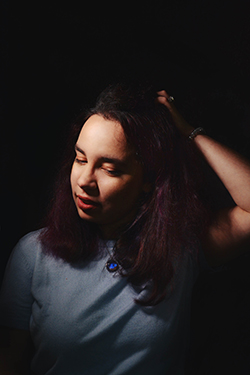 Lita Lopez-Shortill is a fifth-year—pretending to be a fourth-year—writing student at UVic. She's primarily focused on fiction and screenplay, with a secret passion for stage. She continues to write bad poetry with the same confidence she had at age nine. Lita's only publication to date is a poem unknowingly entered in a contest by her teacher, which tied for second place. The same poem won a performance competition for the Winnipeg Symphony Orchestra. She has been riding that success for over ten years now. She has attempted to be published in fiction, and although there has been no success, her mother is proud of her all the same. Lita aspires to get her MFA in writing, or maybe a degree in Law, or maybe one of those "real" jobs she keeps hearing about. Whatever she ends up doing, she is certain that her mother will still be proud of her.