Conversation with a friend: Stephen Leckie
Stephen Leckie joined The Friends of The Malahat at our Fall issue launch in November, 2011. Malahat volunteer Alicia Lawrence interviewed him for this issue of Malahat lite.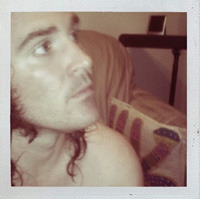 It's great to know that you've joined The Friends of The Malahat. What was it that compelled you to keep engaged with Victoria's literary scene by joining The Malahat Review's friends group?
Thanks very much. When I moved to Victoria last July, I was hoping to discover a community that was interested in literature. By becoming a Friend of The Malahat, I figured it would bring me closer to a group that wouldn't fall asleep while I talked about poetry. I am also from a small town and rarely is there a bustling literary conversation, let alone people who actually read the stuff.
November Friends workshop re-cap: Best Foot Forward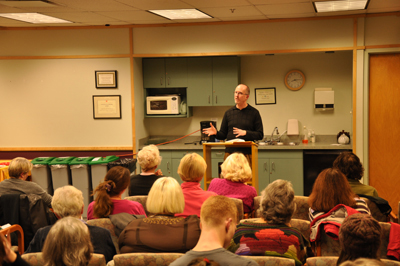 By Melissa Hiebert
If you have ever thought about submitting writing to a literary journal for publication, The Malahat Review's fall workshop "Best Foot Forward: How to Enter the Literary Conversation" was a thorough primer on how to enter the both tedious and rewarding world of publishing.
The talk was given by John Barton, who has been the editor of The Malahat Review for the past eight years. Barton, who is also a writer himself in addition to having worked in the literary magazine publishing industry for over 20 years, has been on both sides of the submission process. By his own admission, the seminar could have been subtitled, "how to come across well" or perhaps more forthright, "how not to annoy the editor."
The talk included several different aspects of the submission process, right from finding the appropriate magazines to submit to, down to etiquette during the sometimes lengthy waiting period following submission.
Upcoming Friends event: Spoken word and written word poets. A debate.
Wednesday, April 18th
at The Well, 821 Fort Street
Featuring Jeremy Loveday, Missie Peters, and more.
Mark your calendars! The Malahat Review will celebrate National Poetry Month by hosting a debate with spoken and written word poets. Poets will debate on the topic of whether spoken and written word poets share anything in common. Featured poets will read and perform their work. Who wins? You will decide!
Admission will be free for all Friends of The Malahat.
Stay tuned to our website for more details.