Conversation with a Friend: Teresa Houle
Teresa Houle took out a two-year membership as a Friend of The Malahat this February. On a beautiful April day, at Beacon Hill Park, Malahat uber-volunteer and fellow Friend, Stephen Leckie, interviewed her for this edition of Malahat lite.
Why did you join The Friends of The Malahat?
A big part of why I wanted to join, was to force me to connect locally. I've been connected with a writer's network through the internet, but most of them are American, people I have very little chance of meeting and interacting with in real life. For introverts, like most writers, it's a nice safety zone; though now I am trying to get out of my own safety bubble, meet people in real life.
I wasn't even aware of the Friends of The Malahat, to be honest, until they sent me a notice about it at the end of my subscription. And I thought, sure, get some of these other discounts and maybe attend some readings. Meet this literary culture in my own town that I am completely unaware of.
New Friends offer! Draw for an On the Road travel journal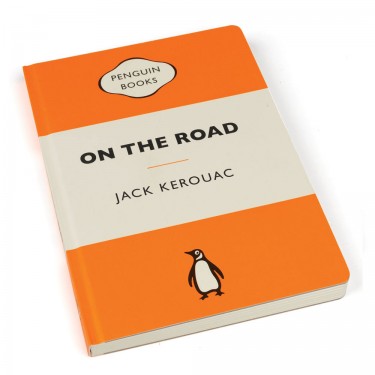 In June 2012, we will enter all current Friends of The Malahat into a draw for an On the Road travel journal (a blank journal, the cover of which resembles the Penguin paperback version of On the Road by Jack Kerouac) courtesy of Munro's Books.
If you are not currently a Friend, join the Friends of The Malahat before June 1st to be entered into this draw.
Poet vs. poet: Spoken word took on the printed page
On April 18th, we hosted "Poet vs. Poet: Spoken Word Takes on the Printed Page," a poetry debate moderated by Yvonne Blomer that included readings, performances, and other antics. Friends of The Malahat had FREE entry to this event.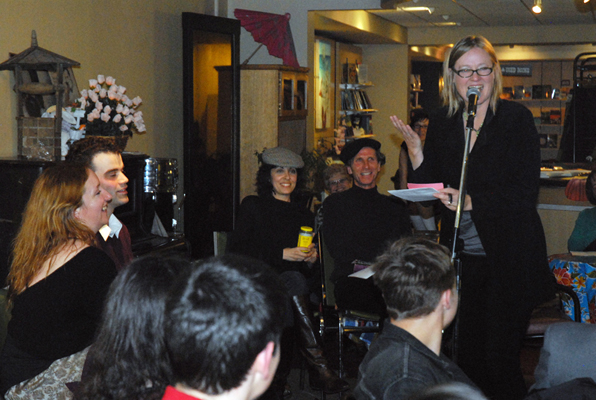 In celebration of National Poetry Month, The Malahat Review brought together a small crew of recognized spoken word artists and poets to debate whether or not spoken word and written word poetry are distinct genres. The debate's moderator, Yvonne Blomer, said it like this: Are these two art forms really as different as tigers and lemurs? As different as The Malahat Review and YouTube?
Each debate team featured one spoken word artist and one on-the-page poet—each with timeslots for debate and a few minutes to perform their own work. Kyeren Regehr and Jeremy Loveday fought for the spoken and the written as two distinct genres while Iain Higgins and Missie Peters called for the two to be united. Each debater had a turn to—as Yvonne would have punned it—Ezra Pound the opposing team in and formulate the more memorable Elizabeth Smartass comments with their true debater-enthusiasm.