Conversation with a Friend: Rhonda Ganz
Rhonda Ganz has been a Friend of The Malahat since our little group began in January 2010. Malahat volunteer Julie Bartusek interviewed her for this edition of Malahat lite.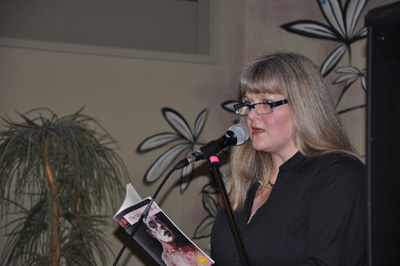 Why did you decide to become a Friend of The Malahat?
I think they're the best literary magazine out there. The fact that I live in Victoria where they produce it and get to know some of the people - I couldn't not get involved. One of my favorite things to do is to go to Planet Earth Poetry and Malahat issue launches. It's made the magazine accessible in a completely different way.
What do you enjoy about the Friends group?
I like the newsletters, the Malahat lite. I tend to live on my computer, because of my work, so there's no waiting time to receive my emails. Also, they've put on a couple seminars already, such as the one John ran last year about submitting (Best Foot Forward: How to Enter the Literary Conversation). It was packed; it was great. It's the way it expands the poetic community. It's a social thing as well. I try to do as much as I can and that just offers more opportunities, especially hearing and reading writers that don't show up to Planet Earth Poetry. If it wasn't for The Malahat letting me know, I would miss out on that. They also help add to my education. Friends of The Malahat get free books and free entries to events too.
New Friends offer! All Friends of The Malahat receive one free theme issue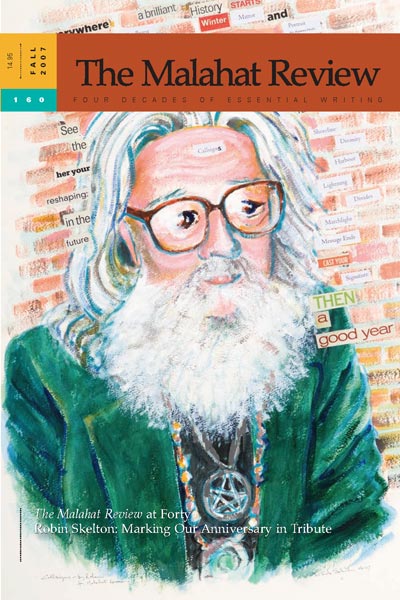 All current and new Friends of The Malahat are now entitled to one FREE themed issue. Surely, you can't already have them all! Have a look at our web page describing the issues to choose from (West Coast Renaissance: #45, #50, #60, One Hundredth Issue #100, Commonwealth Writers #107, Reviewing #144, Robin Skelton Tribute #160, The Green Imagination #165, or Lorna Crozier, Patrick Lane, and Aesthetic Kinship #170), and send us an email at malahat@uvic.ca to let us know which one you'd like.
If you are not currently a Friend, join us! Find out about our Friends group here, and join either by mail-in form, or our online payment system.