CNF Contest: Enter for $1,000 and Book Prize!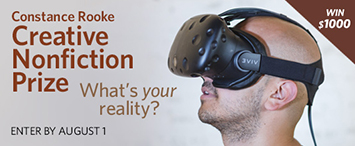 The Malahat Review invites entries from Canadian, American, and overseas authors for its Constance Rooke CNF Prize.
The 2018 contest judge is Lynne Van Luven, and the grand prize is $1,000! Read an interview with Lynne Van Luven below.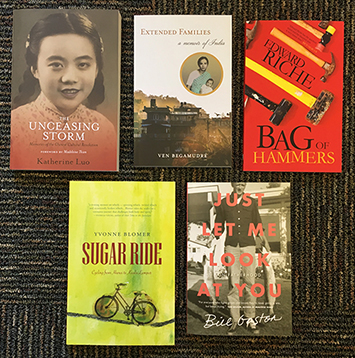 This year, we're also offering a stellar book prize raffle of five nonfiction works to one lucky contest entrant! All you have to do is submit to the contest; after the deadline, we'll pull one name from the list of entrants.
Read the full contest guidelines and submit here.
Interview with CNF Contest Judge, Lynne Van Luven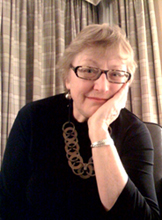 Malahat fiction board intern Holly Lam talks with Constance Rooke Creative Nonfiction Prize judge Lynne Van Luven about the private vs. the public, the growing popularity of CNF, and the precept of murdering your darlings.
HL: After teaching and serving in various roles at UVic for so many years, what's it like to return (virtually, at least) to judge this year's Constance Rooke Creative Nonfiction Prize?
LVL: It is wonderful to have the chance to read submissions because it informs me of how the genre of creative nonfiction is being "translated" by new writers. No art form ever remains static, so our reading of it is a way to understand that—and not get stuck in the past.
Summer Issue Interview with Gordon Lonethunder on Poetry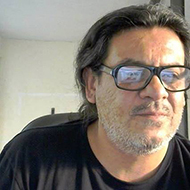 Malahat editorial assistant Quinn Stacey talks with Gordon Lonethunder about Artaud's essay "The Man Suicided by Society," improvisation in writing, and how he built his poem, "Branches Fleuries d'Amandier" from prose.
QS: Did Vincent van Gogh's painting [of the same name] influence the poem as it was being written, as a spark of inspiration, or as mirror for the poem's themes?
GL: To be fair, it wasn't van Gogh, but Antonin Artaud's essay, "The Man Suicided by Society" that I had read in the clink years ago doing a bit for B & E, that inspired the poem. The poem, and my life at that point. Suicided by Society. That is a phrase that rings true with most indigenous peoples, I think. I chose a few paintings by VG to use as poems. In this case, this painting is of white almond flowers on a blue background, and yet the poem may suggest darker themes. My hope was irony.
Read the full interview with Gordon Lonethunder on our site.
Spring Issue Interview with Carolyn Nakagawa on Poetry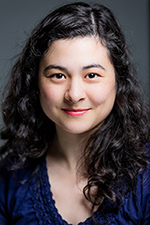 Malahat poetry board intern Levi Binnema talks with Carolyn Nakagawa about letting your work breathe, studying literature, and the imagery in her poem "Horses and men."
LB: I see that you were an English major in your undergraduate degree. Can you elaborate on how reading other writers might have helped you establish your own identity as a writer?   

CN: Everyone who wants to be a writer gets the advice to read as much as they can, and that was definitely a big part of why I wanted to study literature. I'm really glad that I did, because it's given me a historical understanding of the kind of writing I want to do, and a broader perspective on what might be possible in literature. There's a ton of great contemporary writing that I'm getting to know now, but having the academic background that I do gives me a strong awareness of depth in the literary landscape as well as breadth.
Read the full interview with Carolyn Nakagawa on our site.
Spring Issue Interview with S. C. Bayat on Fiction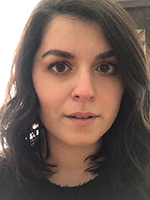 Malahat volunteer Alethea Spiridon talks with S. C. Bayat about point of view, capricious characters, and letting her story "Wild, Sweet Orange" percolate.
AS: In "Wild, Sweet Orange," you use the second person point of view, an interesting approach that isn't used very often. Was this a conscious choice or did it come about after a few drafts?
SCB: I was aware that it needed to be in the second person before I actually sat down to write it (do people ever stand up to write?), and so it's only been drafted in that particular POV. The protagonist, I felt, needed distance from her grief, from the event itself, and even from her fraught relationship with Patrick, so that she might attempt to fathom this life-shifting, awful thing. In any other POV, the prose had a danger of slipping into melodrama, or perhaps focusing too much on the immediate shock and trauma of the event, but second person allows you to shift through all the muddy emotion and get right to the analyzing because the protagonist is able to sort of step back and look in, rather than tell the story from the thick of it.