This year's contest is now closed!
The Malahat Review, Canada's premier literary magazine, invites entries from Canadian, American, and overseas authors for its Constance Rooke CNF Prize.
The grand prize is $1,000 (Canadian funds) to one winner.
The 2017 contest judge is Brian Brett.
The Constance Rooke Creative Nonfiction Prize is awarded to the best work submitted to the magazine's annual contest for a genre that embraces, but is not limited to, the personal essay, memoir, narrative nonfiction, social commentary, travel writing, historical accounts, and biography, all enhanced by such elements as description, dramatic scenes, dialogue, and characterization.
Enter Early and Win a Mentorship with Liz Harmer!
To entice writers to submit early, The Malahat Review is offering a special mentorship with Canadian writer, Liz Harmer. One entrant will get the opportunity to receive feedback on a piece of creative nonfiction of their choosing. All you have to do is enter the contest by July 15 to be considered!
Rules:
Enter the Malahat's CNF Contest by July 15 to have your name considered for selection. One entrant will be drawn at random shortly thereafter
If you are chosen for the mentorship with Liz Harmer, the work you send to her must be creative nonfiction and under 2,000 words
The piece you choose to mentor must be different than your contest entry
You can include a set of three questions to ask Liz Harmer about your work
Be advised that Liz Harmer will provide brief comments on your creative nonfiction, not line-by-line edits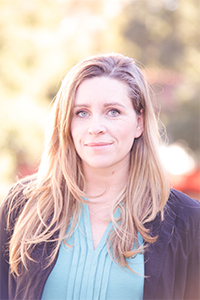 Liz Harmer's work has been published in The New Quarterly, Literary Hub, Hazlitt, PRISM, The Malahat Review, and elsewhere. In 2013, she won the Malahat's Constance Rooke Creative Nonfiction Prize and was first-runner-up in the Edna Staebler Personal Essay Contest. Thrice-nominated for National Magazine Awards, she won Gold for Personal Essay in 2014. Her debut novel The Amateurs will be published by Knopf Canada.
Read details about her contest win in 2013, including an interview on her winning entry
Book Prize
This year, we're offering a stellar book prize of five nonfiction works to one lucky contest entrant! All you have to do is submit to the contest; after the deadline, we'll pull one name from the list of entrants.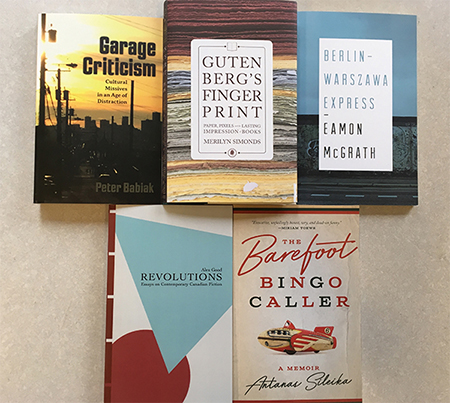 About Constance Rooke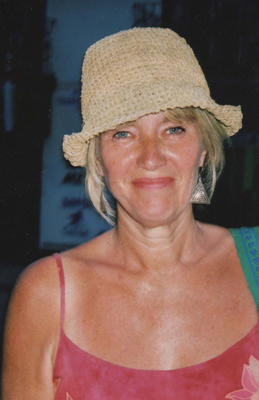 Constance Rooke
Connie Rooke (1942–2008) was born Constance Merriam Raymond in New York City. She pursued undergraduate studies at Smith College, where she won the same writing scholarship earlier held by Sylvia Plath (a matter of some pride). After a year roaming around Europe, she settled in New Orleans, concentrating on graduate studies at Tulane. In 1967, she began working on her PhD at the University of North Carolina at Chapel Hill, where she took over the editorship of the venerable Carolina Quarterly, and met and married Leon Rooke, the writer in residence at the time. In 1969, she joined the University of Victoria's Department of English. Read more.
Guidelines
The entry must be between 2,000 and 3,000 words. Only indicate title and word count on the first page (no names or addresses). Please double space your work.
No restrictions as to subject matter or approach apply. For example, the entry may be personal essay, memoir, cultural criticism, nature writing, or literary journalism. (Read our Creative Nonfiction mandate here; read the Creative Nonfiction Collective's definition of creative nonfiction here.)
Entry fee required:

$35 CAD for Canadian entries;
$40 US for American entries;
$45 US for entries from Mexico and outside North America.
$15 CAD for each additional entry (from anywhere)
see How to Pay below

If entering more than once, a handling fee of $15 is charged for each additional entry. Additional entries must be submitted and paid for at the same time as the first entry.
Entrants receive a one-year print subscription to The Malahat Review for themselves or a friend. Digital subscriptions or digital/print bundle subscriptions are not available through Malahat contests.
Entrants submitting more than one entry receive a one-year subscription for the first entry only.

Entries already published, accepted, or submitted elsewhere are ineligible. Should Malahat discover that an entry it has received fails to satisfy this criterion, it will be immediately disqualified, no matter at what point it has arrived at—submission processing, screening, shortlisting, or final judging—in the adjudication process. Should an entry be disqualified, the entry fee will not be reimbursed; the entrant, however, will still receive his or her one-year subscription to the magazine.

Previous publication is considered to be any appearance in print or online, including on or in a newspaper, newsletter, magazine, anthology, chapbook, book, website, electronic magazine, personal blog, Twitter, or Facebook. Please note that even if the print run or circulation of the print publication where the work has previously appeared is small, this is still considered previous publication. No work that has been excerpted elsewhere is eligible for submission; nor is a work that has been revised since its original publication.
Entrants' anonymity is preserved throughout the judging. Contact information (including an email address) should not appear on the submission, but along with the title on an enclosed separate page.
The winner will be notified via email.
Entrants will not be notified about the judges' decisions even if an SASE is enclosed for this purpose.
The winner and finalists will be announced on The Malahat website and Facebook page, with the publication of only the winning entry appearing in The Malahat Review's Winter 2017 issue.
The winner will be interviewed. The interview will appear on our website and in Malahat lite, the magazine's monthly e-newsletter, in December 2017.
No entries will be returned, even if accompanied by a SASE.
Enter by Email
Send entries as an attachment to cnfprize@uvic.ca
The subject line must contain the entrant's full name and method of payment. e.g., "John Smith cheque" or "Jane Tucker credit online" or "Jane Doe credit mail-in"
Entrants must also submit an information sheet as a separate attached file:

Entrant's full name
Title of entry
Word count for entry
Entrant's mailing address
Entrant's email address
Method of payment (see How to Pay below)
how you heard about this contest
whether you wish to be added to our electronic mailing list to receive news on contest calls for entries, prize winners, events, and literary updates in our monthly newsletter, Malahat lite
Note: if submitting more than one entry, please only submit one cover sheet with relevant information (title and word count for each piece)

Acceptable file formats: Word (.doc and .docx) or pdf
Enter by Regular Mail
Provide the following information on a separate sheet:

Entrant's full name
Title of entry
Word count for the entry
Entrant's mailing address
Entrant's email address
how you heard about this contest
whether you wish to be added to our electronic mailing list to receive news on contest calls for entries, prize winners, events, and literary updates in our monthly newsletter, Malahat lite
Method of payment (see How to Pay below)
Send entries and enquiries to:

The Malahat Review - Creative Nonfiction Contest

University of Victoria

P.O. Box 1700 Stn CSC

Victoria, B.C. V8W 2Y2

Canada

---

Email: cnfprize@uvic.ca Telephone:

250-721-8524

Fax:

250-472-5051
How to Pay
You can pay online or, if you're mailing your entry, enclose payment with it.
Online Payment
After paying by credit card, please print a copy of the receipt for your records.
We will match your payment with your entry by your name. If there is any doubt, we will contact you to confirm your receipt number.

(contest closed until May 2018)
Mail-In Payment
By Cheque or Money Order: Enclose a cheque or money order, made out to The Malahat Review, in Canadian or US funds with your entry.
By Credit Card: Complete our Credit Card Payment Form and enclose it with your entry.
Previous Constance Rooke CNF Prize Winners
2016
2014 2012
2011
2010

Eve Joseph (Won the 2011 CNFC Reader's Choice award)

2009
2008

Joel Yanofsky (Won Silver for Personal Journalism at the 32nd Annual National Magazine Awards)

2007