Our Back Pages Issue Project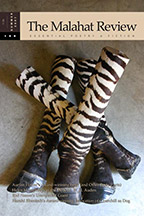 Not only does this issue of The Malahat Review contain the two winning poems from the 2007 Long Poem Prize contest, the cover art is contributed by Aurian Haller, one of the winning poets. Haller's "Song of the Taxidermist"—headed by an epigraph from Wallace Stevens about beauty "in the flesh" being immortal—is made up of nine separately titled sections, each responding to a particular piece of taxidermy. Read more about Issue 159.
About Our Back Pages
The Malahat Review, founded in 1967, has a storied past, and it's one we'd like to share with you. Following the success of our 50 Issues Project, in which we highlighted select back issues in honour of the University of Victoria's 50th anniversary in 2012, we have decided, through Our Back Pages, to continue casting our gaze back, chronologically, over our complete backlist…to include (eventually!) brief summaries of every issue not previously covered.
Every two weeks, Our Back Pages showcases an issue from our archive, providing on the Malahat's website, with brief but informative descriptions of the issue's contents, notable contributors, prizes won, and any other tidbits of information we might glean.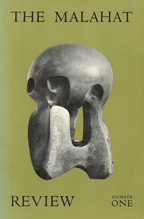 All the issues profiled in the Our Back Pages and 50 Issues Project are integrated into the Malahat's Issue webpage. Click the "About this issue" links to read more.
Every Our Back Pages summary is written and signed by a member of the Malahat's extended family, including staff and volunteers, University of Victoria students, staff, alumni, faculty, and passionate readers. If you're interested in writing a profile of an as-yet-unassigned issue, please email us at malahat@uvic.ca.
If you're interested in obtaining one of the issues profiled, most are available for sale. Please note prices will vary, depending on how long ago an issue was published as well as its scarcity. Pay online or send us your payment by regular mail. Contact us to order if pricing does not appear on our website.