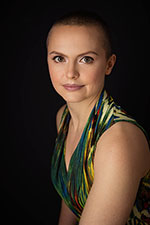 Malahat Review volunteer Chen Okafor talks with the Constance Rooke CNF Prize winner about her piece, "To Do," which appears in our winter issue 217. They discuss biblical references, books that inspired her to push the boundaries of cnf, and how staying interested in the work is the biggest challenge.
CO: Your piece is made up of a collection of prose poems/short essays, each with its own title—"Arrive," "Make Camp," "Germinate," etc. Are they meant to be read linearly? I initially read them that way, but on a second read through realized they may not in fact be sequential. What are your thoughts? When you wrote these sections, did you write them linearly, or did you rearrange them into this order after writing?
JE: The first poem in this series was one that didn't make it to the final draft: a winter scene depicting one of my father's many DIY projects (in this case, a sort of cardboard chimney flue he draped over his head like a monk's hood to direct his cigarette smoke through the window when it was too cold to smoke outdoors). So, no, I did not write them linearly! After showing that poem to a few readers who liked the imagery but found the content confusing, I wondered if I might build context by layering individual moments from my time in Gimli, Manitoba. To some degree, this form explains the absence of a more plot-driven narrative like the one I might have achieved by leaving my father's recovery in question. Having said that, I did recognize the need to "get the train out of the station" with the first two poems, which were written in the order they appear—though long after some of the more reflective pieces. The selection here is part of a longer work that's still in progress: shuffling individual poems around has become a routine feature of that project.
Read the rest of Justina Elias' interview, plus an excerpt of "To Do."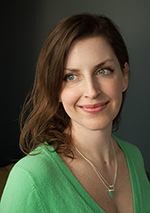 Malahat Review volunteer Colleen Bidner talks with Alix Hawley, one of two judges for our 2022 Novella Prize contest, about descriptiveness vs. paring down, the distillation that makes a great a novella, and the joy of cleaning up a first draft.
CB: How do you think a novella's composition or character arc should look in comparison to novels or short stories?
AH: Because it's not employed as much as other fiction forms, I think the novella gives space for experimentation. Traditional novellas tend to focus on one main plotline or character at some length, without the side plots of longer novels, or the tighter focus of many short stories. But I don't think that has to be a rule. What can a writer do with, say, three threads in a novella-length piece? The frame may be smaller, but the sense of the characters and story can be enormous, if done well.