One Month Left to Enter: 2015 Constance Rooke Creative Nonfiction Prize
Writers of creative nonfiction are encouraged to enter our annual CNF contest (deadline August 1) for a chance at $1000! Contest judge Jane Silcott will choose the winning entry. We're looking for submissions between 2000-3000 words that blend nonfiction with narration, dialogue, and characterization. Most importantly, make your piece stand out from the crowd!
Entry fees vary by location. All entrants will receive a one-year subscription to The Malahat Review.
Full contest guidelines available on the Malahat website.
CNF Prize Interview with Contest Judge Jane Silcott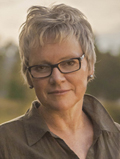 Christin Geall interviews Jane Silcott, final judge for the 2015 Constance Rooke Creative Nonfiction Prize. Silcott lets readers in on the intricacies of creative nonfiction, the editing process, and the importance of finding one's voice in writing.
CG: One of your strengths as a writer is your voice, which is neither overly confessional nor aloof, but both familiar and intelligent. How important is voice in creative nonfiction?
JS: Voice is huge in creative nonfiction; to me, it's almost the whole point of it, but then I came of age in the 70s, when we were reading Jack Kerouac and Hunter S. Thompson and delighting in blowing the cover on the whole objective reporter myth. Not to say stories or the news should be delivered by questionably groomed men and women high on acid, but it is a treat to hear people speak in their natural voices. The inflections, the gaps, the rhythm and texture of the way people speak is as distinct as fingerprints or a whisper in the ear. It's intensely intimate, and isn't that what we want out of stories? To feel less alone?
Read the rest of Silcott's interview on the Malahat website.
Shortlist Announced for the 2015 Far Horizons Contest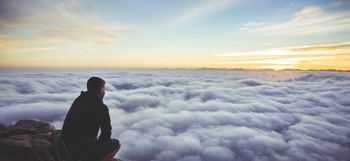 The results are in for this year's Far Horizons Award for Fiction! One of these lucky seven shortlisted candidates will win $1000, and his/her winning short story will be published in the Malahat's Autumn 2015 issue.
The winner will be announced on our website by July 17.
Click here for the names of the seven finalists.
Upcoming Summer Issue Contributor Interview: Andrew Wachtel

Malahat editor John Barton talks with Andrew Wachtel about the pleasures and challenges of translating contemporary Russian author Anzhelina Polonskaya's work into English, notably her creative nonfiction piece, "Greenland."

JB: How long have you been translating the work of Anzhelina Polonskaya? When did you first encounter her work and what drew you to it?
AW: I first encountered the work of Anzhelina Polonskaya in 1999. At that time, I was organizing a poetry festival at Northwestern University entitled "The Lands, Three Generations," which brought poets from Poland, Russia, and Slovenia together with translators and critics. We asked Andrei Voznesensky for a recommendation of a poet of the youngest generation and he proposed Anzhelina. I translated her work for the conference booklet that we produced for the occasion. Subsequently, she asked me to produce more translations and we began to work closely together.
Read the rest of Wachtel's interview on the Malahat website.