J. R. McConvey's "Home Range" Nominated for 2016 Journey Prize
Malahat short story author J. R. McConvey has been nominated for this year's $10,000 Journey Prize with his story, "Home Range"! (Click here to read an excerpt.) This story was originally published in Issue 192, Autumn 2015, and won the Malahat's annual Jack Hodgins' Founders Award for Fiction, honouring the best piece published in the previous year. See the Founders Award announcement page.
This is McConvey's first of two Journey Prize nominations for the 2016 prize; his second story nominated was originally published in EVENT magazine. Way to go!
Read an interview with McConvey (conducted by Jess Taylor) on "Home Range."
Each week, a new longlisted author will be announced on The Journey Prize facebook page. The collection of selected Journey Prize nominees' stories will be published in the 28th annual anthology.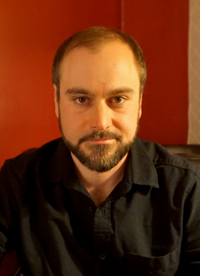 J. R. McConvey's fiction has appeared in Joyland, Event, and The Puritan. Anansi published his novella, The Last Ham (e-book) in 2013. He lives in Toronto.