Malahat author Eve Joseph wins the Creative Nonfiction Collective's 2011 Readers' Choice Award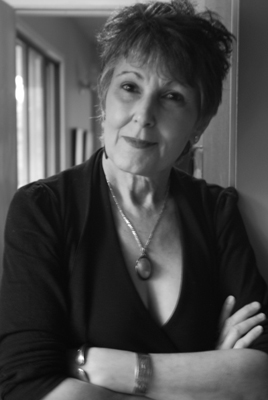 Congratulations to Eve Joseph, whose creative nonfiction story, "Intimate Strangers" (issue #173, Winter 2010) won the Creative Nonfiction Collective's 2011 Readers' Choice Award.
Eve's story was the winner of our 2010 Creative Nonfiction Prize. It then went on to win the Gold Award for Best Article BC/Yukon at the 2011 Western Magazine Awards. It was also a finalists in the essay category at the 34th National Magazine Awards.
Excerpt from "Intimate Strangers" by Eve Joseph
In North America, we don't quite know what to do with our dead. We plant trees and engrave the names of our loved ones on memorial benches overlooking the ocean; we gather as families to scatter the ashes but are not quite prepared for their weight and texture or for the way the wind doesn't disperse them as we had imagined. In movies, human ashes seem more like stardust; the bright dust, in the night sky, we imagined as children.
The reality is somewhat different. When we scattered my mother's ashes off the dock in front of the Cannery Seafood Restaurant on Burrard Inlet they didn't lift in an ethereal manner; rather, they turned a luminescent green as they sank in the water and swirled downwards. It appeared as if my mother had turned into a fish and left us abruptly with a flash of her new emerald scales.
Some of us are more pragmatic than others. One woman, a potter, whose father died at hospice, mixed his ashes into wet clay and shaped him into a set of coffee mugs.