More Intimate than a Novel, More Satisfying than a Story: 2012 Novella Prize Judge Valerie Compton in Conversation with Tyler Laing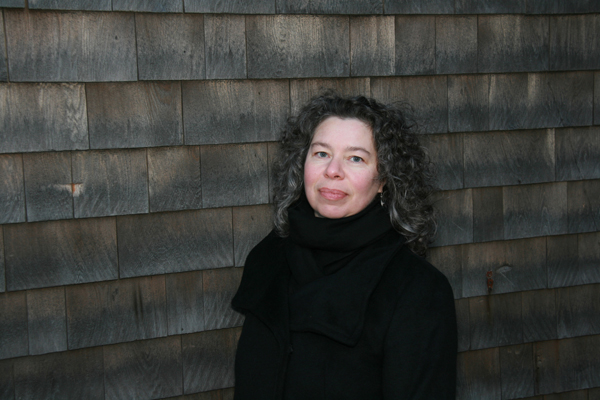 One of our 2012 Novella Prize judges,
Valerie Compton,
talks with
Malahat
fiction board intern
Tyler Laing
about novellas, contests, and writing.
Publishing "the" first novel is a huge step in a writer's life, and from what I understand you're now working on a second. Is it novels from here on out? Or do you plan to get back to short stories again at some point?
I am working on stories at the moment. Novel Two is at a needy stage. It wants my full attention, but I can't spare enough time from bill-paying work and other responsibilities to fully give in to it. So I've put it on hold for a bit. I know from past experience that this separation may improve the novel. But it feels, as you might imagine, excruciating. Thank goodness for stories.
What is it you enjoy about each form, both short and long fiction? What are some of the challenges you find in each?
I love the density of stories, the illusion of perfectibility they generate early in the writing process, and the puzzle-like challenges they present in revision. Stories are brief, intense relationships and novels are the family you were born to. One is as passion-filled and mystifying as the other, but the experience of living inside them is quite different. This may simply be a matter of duration. I enjoy making sentences in both forms, and I find plot and structure vexing in both.
You've succeeded at writing both, but for you (and my apologies for posing restriction on terms here), where does the novella fit amidst everything? Is it a form that you as a writer might embrace in the future? Perhaps you already have?
I'm not sure that it's helpful to the writer to make a distinction among the forms of imagined prose narrative. The story, the novella, and the novel are on a continuum. Yes, there's quite a difference between an overstuffed doorstopper that unfolds generations of human life at horse and carriage pace and a piercing short story that hits an insight then explodes against the retina like blue sparks from an arc welder.
But fat novels can be piercing and explosive and short stories can be slow-paced. And how to describe the subtle difference between a novella and a short novel? Between a novella and a long story?
It may be that novellas don't flirt with chaos the way many big novels do, or spark and snap like many stories. Maybe a novella is more intimate than the novel, more focused on creating a single effect. Maybe it's more satisfying and fully resolved than a story. But to pose even these restrictions feels wrong . . . every time I think I know how to define a form, I fall in love with a surprising exception to the rule.
In a satisfying story (novella, novel) shape and meaning seem inextricably bound to each other. So maybe it makes more sense to ask about how a particular narrative fits its skin than which species it is.
But ask me this again after I have read a clutch of novellas. I may have a new answer!
How has teaching the craft affected your own writing?
One of the benefits of teaching writing is that it forces you to face the parts of the writing process you're not naturally good at, and to figure them out, or try to. I've also noticed that creating an experience that will help a new writer learn some aspect of craft is a bit like creating an experience in fiction. Some of the discoveries made in preparation for the workshop table can be transferred to the story.
The ability to surprise one's self is arguably as important as surprising the reader. How do you manage to find this surprise in your work?
I think it's crucial to allow yourself to be carried by the story, by language and character and serendipity. That's my goal, every time I sit down to write. I don't aim for 500 or 1,000 words—I aim to get lost.
Writing fiction that tells emotional truth is something you strive for. Is that what you look for in the fiction you read as well? 
What I look for in fiction I read is: surprise, meaning, shapeliness, a facility for language, passion. These elements might add up to emotional truth, or they might be intellectually interesting. Each piece teaches us how to read it, and each should succeed on its own terms.
Can you explain a little about how it first felt to be published in The Malahat Review, and how it feels now to be judging one of the magazine's contests?
My story "Words from a Book" was published in The Malahat Review in Fall, 2002 (issue #140). It was my second published story, and I believed the first was a fluke. I was just beginning to be serious about writing fiction. So when Marlene Cookshaw called me one evening with an offer to publish, I wasn't sure I'd heard right. She sounded impossibly far away. She was on the other side of the country, we had a terrible telephone connection, and my nervousness was interfering with my ability to hear! Somehow she convinced me, though, and for a few days, I felt I could not be more thrilled. Then Marlene sent me her notes on the story.
They were kinder, more insightful notes than I could ever have imagined. It was a transformative editorial experience: she made me feel like a real writer.
This is the model I want to live up to now, reading other writers' work.
If the writer's role is, as you say, to examine the world and try to see it, and then to create something from that investigation, then what is the role of the judge in a situation such as this, being that judging can be such a subjective practice?
I think that the role of a judge is very simple: it is to read with care, and with respect for the heart and soul invested in each work, and to be open to the unity of each piece and the novelty of each individual voice.
I understand you had an encounter with one of your "literary heroes" a few years back—the novelist and short story writer Andrea Barrett—regarding Mary Swan's 2000 Novella Prize-winning entry, "The Deep." How does it feel to know that you might select a submission that not only goes on to such acclaim as an O. Henry Prize, but that makes it into the hands of the writers you so admire?
It is such an honour to be trusted with reading this work, and I'm so eager to see what there is to discover. I still remember how thrilled I was when I first read Mary Swan's "The Deep." It felt so innovative and it held my attention so completely. This was the same feeling I associated with reading Andrea Barrett, whose story collection, Ship Fever, I'd discovered in a bookstore in Edmonton years earlier. As soon as I'd read Ship Fever, I gave it to someone I knew would love it. Then I went back to the bookstore to buy myself a replacement copy and found a National Book Award medallion affixed to the cover.
Mary Swan's story was no longer at the front of my mind when I met Andrea Barrett on a mountaintop in Vermont in 2003, but the importance of writing communities was. I'd been invited to dinner with Andrea and several other writers by the novelist Margot Livesey. Andrea and Margot were friends who shared work with each other before publication. This idea, that writers might share manuscripts with each other, and help with informal editing or commentary, was new to me, and exciting. I was thrilled when Andrea told me how much she loved Mavis Gallant and Alice Munro. Then I was astounded when she described her delight in reading Mary Swan's "The Deep."
Part of the pleasure of the writing life is in discovering these connections: that writers one admires are as excited by reading as you are, that they love the same stories you do, and that sometimes, as in Andrea and Margot's case, two writers you admire are friends. In these moments, the world of literature comes alive in the form of community.
I will never forget that conversation with Andrea Barrett about the importance of literary journals. That a senior writer was so grateful for the existence of a journal like The Malahat Review, because it published a story she loved, felt like the best kind of confirmation. This was a good world to live in.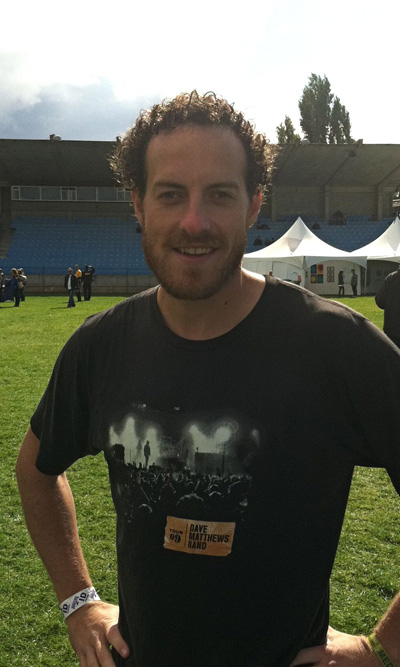 Tyler Laing
* * * * * * * *
Check out the guidelines for our 2012 Novella Prize.