Malahat authors Eve Joseph and Deirdre Dore win Gold at 2011 Western Magazine Awards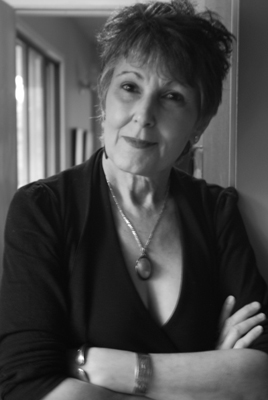 Congratulations to Eve Joseph, who won the Gold Award for Best Article BC/Yukon for her creative nonfiction story "Intimate Strangers" and to Deirdre Dore, who won gold in Fiction for her story, "Sappers Bridge" at the 2011 Western Magazine Awards. Both stories appeared in our Winter, 2010 issue (#173).
"Intimate Strangers" was the winner of our 2010 Creative Nonfiction Prize, and has also been awarded the Creative Nonfiction Collective's 2011 Readers' Choice Award. It was a finalists in the essay category at the 34th National Magazine Awards.
Excerpt from "Intimate Strangers" by Eve Joseph
In North America, we don't quite know what to do with our dead. We plant trees and engrave the names of our loved ones on memorial benches overlooking the ocean; we gather as families to scatter the ashes but are not quite prepared for their weight and texture or for the way the wind doesn't disperse them as we had imagined. In movies, human ashes seem more like stardust; the bright dust, in the night sky, we imagined as children.
The reality is somewhat different. When we scattered my mother's ashes off the dock in front of the Cannery Seafood Restaurant on Burrard Inlet they didn't lift in an ethereal manner; rather, they turned a luminescent green as they sank in the water and swirled downwards. It appeared as if my mother had turned into a fish and left us abruptly with a flash of her new emerald scales.
Some of us are more pragmatic than others. One woman, a potter, whose father died at hospice, mixed his ashes into wet clay and shaped him into a set of coffee mugs.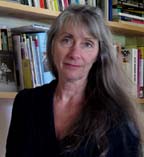 Excerpt from "Sappers Bridge" by Deirdre Dore
When he walked out to the middle of the bridge the next morning, she was already there, bent over the railings looking down into the river. The bridge shuddered with his steps and she looked up, shaded her eyes and smiled as he approached. The camera was in the breast pocket of his shirt, a short-sleeved with a pale pattern of checks that had faded. He stroked at his beard, pulled it down to a point that he absent-mindedly twirled.

"It's so clean," she said, turning back to the river. "You can see every single rock on the bottom."
Dutifully, Albert looked down at the submerged rocks, then back to the woman. Her hair was dark and wet as if she had just stepped out of the shower, curly but thin and he thought he could see some of her scalp showing through, a pale grey. Whatever shampoo or conditioner she had used was attracting a fly that she kept swatting away from the side of her head.

"It's so weird that we bought our place almost two years ago and this is the first time we've ever met our nearest neighbour." She kept saying "we" even though she was by herself. She put her hand out.

"I'm Marsha."

He shook her hand; it was damp and cool. She brushed it across her skirt when she got it back. "And you're…?"

"Still Albert," he said and handed her the camera.

"Right. Thanks. Sorry about that. Those girls, I'll remind them your side is off limits. I think they like it better 'cause it gets the afternoon sun and our side is in shade already by three, or even two, some days." She laughed again, small and hard, like old candy or something useless that would sink if it fell overboard. "Well I know the sunset isn't random, but you know what I mean…"

"Are they twins?" Albert asked.

"Yeah. I can hardly tell them apart. I have to memorize their hair barrettes in the morning so I don't make a mistake."

"The one in the yellow suit seems a little taller," Albert said. "Bigger- boned. The one in the purple suit looked skinnier."

Marsha looked down at the camera in her hands. She slipped the strap over her wrist and crossed her arms. "Lavender," she said. "They're my husband's girls from his first marriage. We only get them for the last half of August."

"Lucky," Albert said.

He studied the look on her face when he said that. She was frowning and smiling at the same time, puzzling out the meaning of "lucky."