2009 Long Poem Prize Winners
The Malahat Review congratulates matt robinson of Halifax, N.S. and Marion Quednau of Mission, B.C. whose poems, "against the hard angle" and "Paradise, Later Years" have won our 2009 Long Poem Prize.
matt and Marion's entries were chosen from over 175 entries by our three final judges, Steve Noyes (Victoria), Katia Grubisic (Montreal), and Kathy Mac (Fredericton). They will each receive an award of $500 in prize money, plus $40 per printed page.
Of matt robinson's "against the hard angle," the judges said it "is a lean sweep of blues variations. Knotty and slow, with a latent violence that is continously courted and undermined, "Angle" is a phenomonological trance of a poem. The reader lunges along with matt robinson's taut, exploratory rhythms, his tantalizing speed, with his painstaking attention to line and phrasing. In language that is dynamic, palpable and almost dangerous, "Angle" recalibrates our being in theworld, "and topples // stacks of whatever might not be nailed tightly down."
Of Marion Quednau's "Paradise, Later Years," the judges said "The ambitious and wide-ranging "Paradise, Later Years" propels itself on the voice of the I, subtle and strong. Marion Quedneau's take on contemporary Edenic husbandry, her offbeat poetic momentum, and these long, gorgeous lines packed with euphonious sound and sense make this re-lapse smart, compassionate and elegant, inviting the readers to canter soundlessly alongside as "the animals' unslippered feet / dream in slant jigs of slim escapes."
You'll be able to read these two poems in our Summer 2009 issue, due out in early July.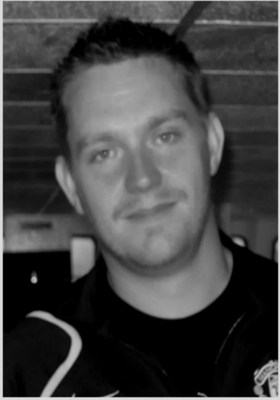 matt robinson, a winner of the 2009 Long Poem Prize.
matt robinson lives in Halifax, NS, and works as a Residence Life Manager with Dalhousie University. His most recent previous collection is no cage contains a stare that well (ECW, 2005), a full-length volume of hockey poems. Other collections include A Ruckus of Awkward Stacking, which was nominated for the Lampert and ReLit awards, how we play at it: a list, and tracery & interplay. A new chapbook is forthcoming from Greenboathouse Press in Fall 2009. His poems have appeared in anthologies such as The New Canon, Breathing Fire 2, Coastlines: The Poetry of Atlantic Canada, Exact Fare Only 2, and Landmarks: An Anthology of New Atlantic Canadian Poetry of the Land.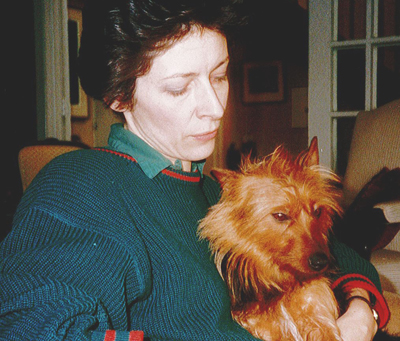 Marion Quednau, a winner of the 2009 Long
Poem Prize.
Marion Quednau is a poet, novelist, children's writer, and yes, "popular with animals." Her poetry has been featured in various anthologies, short-listed for both the ARC and CBC Literary Awards in recent years, won kudos in last year's Slam in the Valley, and The League of Canadian Poets' Competition for her chapbook, Kissing: Selected Chronicles in 1999. Her work, The Butterfly Chair (Random House) won the Smithbooks-Books in Canada First Novel Award in 1988, and a second novel, Broken Entries is due out in 2009 with Thomas Allen Publishers. (No animals were hurt in the writing of the poem, "Paradise, Later Years;" the ancient cat mentioned is much improved, still jumping up with aplomb at age 18….)
Finalists for this year's contest include: Stewart Cole, Laurie Graham, Cornelia Hoogland, Anita Lahey, Carolyn R. Miller, Pamela Porter, Matt Rader, Kyeren Regehr, Sheryda Warrener, Gillian Wigmore, and Patricia Young.
The Malahat Review's Long Poem prize runs every other year, alternating with our Novella Prize. The deadline for the next Long Poem Prize is February 1, 2011 (postmark date). For info go to The Long Poem Prize.