Shortlist for 2017 WordsThaw Prize
We're excited to announce the shortlist for our inaugural WordsThaw Prize!
Contest judge Janet Rogers selected six shortlisted candidates (poetry and text). The finalists' are listed below; Janet's comments are in italics.
On March 9, the finalists will read their pieces at a special gala, where the winners will be announced thereafter. Shortlisted candidates will receive $50 gift certificates to Munro's Books, and the winners will take home $500. The winning entries will be published in UVic's student newspaper, The Martlet, the week of March 23.
Poetry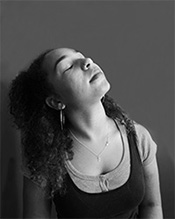 Simone Blais, "City of Prophets"
Poetry from within this city which promotes people of colour, however tragically they are portrayed in this poem, gives me relief to know Victoria writers give thought and lend talent to putting people of colour in the forefront of story and poetry without exercising appropriation of voice.
Simone Blais is a poet, dancer and performer from Toronto. She is of Métis and Trinidadian descent and has lived on Coast Salish territory for three years.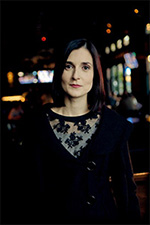 April Ripley, "Sometimes She's a Lion"
Gratifying use of textures and senses. Great visuals evoked from story and pleasing rhythms within the lines
April Ripley holds an MA in English and Creative Writing from the University of New Brunswick, and has also recently completed her MLIS. She has been living, writing, and studying in Victoria for the past six years.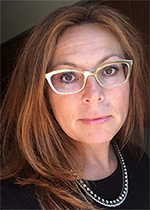 Nancy Yakimoski, "Cartesian Lover"
The use of math to convey romance is a type of love poetry I can get behind. Numbers don't lie and taking a formulaic perspective on affection makes sense to me. Enjoyed the creativity and experimentation.
Nancy Yakimoski's creative practice includes photography, poetry, and recently, spoken word. Her current poetry project investigates photography from the perspective of a photographer and art historian. She teaches in the Visual Arts department at Camosun College.
Text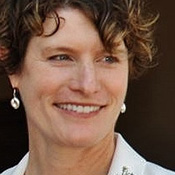 Keva Glynn, "Pricks"
This could be fiction, but I felt it was a creative retelling of perhaps, many stories stacked together which flowed to create an episodic snapshot. Enjoyed the story, especially the little surprise line three-quarters of the way through that binds it all together.
Keva Glynn is a daytime bureaucrat and a pre-dawn poet. She lives, works and writes in Victoria with her family and scruffy dog.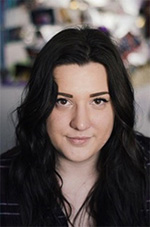 Sarah Hamill, "'S' is for Silence"
Smart writing, about normalized western family realities and dynamics. S is also for sad. The story doesn't tell you why, and yet paints a complete picture with just over a half-a-page of writing.
Sarah Hamill hails from Edmonton and is in her first year of her MFA in Writing at UVic. She writes mostly memoir, mostly about her family—to their delight and despair.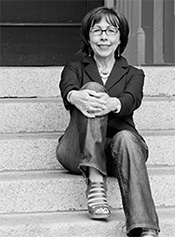 Wanda Hurren, "Making it Up"
A writer, writing about writing as a writing device. I was tickled by this practice. It was clever and well done.
Wanda Hurren is a Victoria writer who is learning to write it short. She recently participated in the Emerging Writer program at the Banff Centre.