2015 SUMMER SALE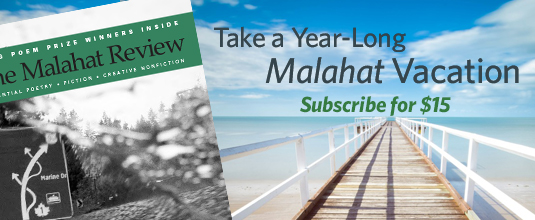 Each issue contains writing so vigourous and surprising
that I want to tell others, 'Read this!' — Stephanie Bolster
Sign Up For a Malahat Holiday
Looking for something to slip into your beach bag this summer? Why not subscribe to The Malahat Review before you go on vacation?
Treat yourself or a friend to a one-year subscription for only $15.
That's a savings of 57% off the regular price or almost 69% off the newsstand price for the year's issues.
Subscribe now,
and you'll start off with our Summer issue, featuring
Three great summer reads:

Fiction colonizes the Dictionary of Canadian Biography in John Goldbach's profile of Sigismund Mohr, the man who electrified Quebec
Two not-so-naïve girls recently graduated from a Christian high school smoke dope and take back the night on foot and on bicycle in Liz Windhorst Harmer's "Truth of Our Theories"
Chick-Lit breaks down in Carla K. Stewart's love-crazed "In This Apartment" — By Grand Central Station I Sat Down and Wept for the 21st century
Plus

The 2015 Long Poem Prize-winning opuses by Gary Geddes and Genevieve Lehr on a residential-school survivor and the verklempt of family life as it waxes with the moon
Anzhelina Polonskaya recalls the brevity of summer in Russia while contemplating Greenland (translated by Andrew Wachtel)
New poems by Sarah de Leeuw, Benjamin S. Grossberg, and Karen Enns
Book reviews of great summer reads
If you'd like to be added to our electronic mailing list in order to receive literary news, contest calls for entries, special promotional offers, and our monthly newsletter, Malahat lite, email us at malahat@uvic.ca and ask to "Opt-in".
Don't want to buy online?
Download a mail-in order form.
This offer expires September 8, 2015.
On behalf of The Malahat Review and its dedicated staff, board members, and superlative volunteers, I thank you for your support.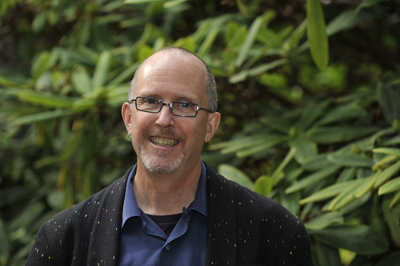 And I wish you a wonderful holiday of summer reading.
John Barton
Editor
The Malahat Review