2016 SUMMER SUBSCRIPTION SALE
Take Us With You, Not Your Compass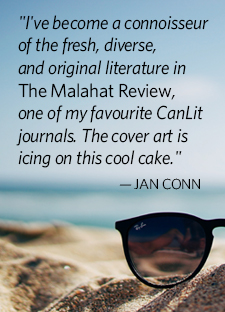 Looking for something to read this summer instead of your Lonely Planet guide to Alaska? Why not subscribe to The Malahat Review before you pack your tent?
Treat yourself or a friend to a one-year subscription for only $15.
That's a savings of 57% off the regular price or almost 69% off the newsstand price for the year's issues.
---
Subscribe now, and you'll start off with our Summer issue, featuring
---
Five great off-grid reads:
Anne Marie Todkill's 2016 Novella Prize-winning "Next of Kin," set in 1970s Ottawa
George Elliott Clarke's bawdy, long-poem retooling of Othello
Elyse Friedman's satirical narrative constructed from comments on an online restaurant review 
Francine Cunningham's existential mediation on kale or not-kale
Matthew Harris on gay dating apps and the man—and men—they grind you down to
Kelly Bouchard on where to crash for the night in Las Vegas
Plus
New poems by Steve McOrmond, Shane Rhodes, and Jan Zwicky
Book reviews of great summer reads by George Bowering, Joanne Epp, and Carol Glazer Langille
If you'd like to be added to our electronic mailing list in order to receive literary news, contest calls for entries, special promotional offers, and our monthly newsletter, Malahat lite, click here to add your e-mail address to the list!
Don't want to buy online?
Download a mail-in order form.
This offer expires September 5, 2016.
On behalf of The Malahat Review and its dedicated staff, board members, and superlative volunteers, I thank you for your support.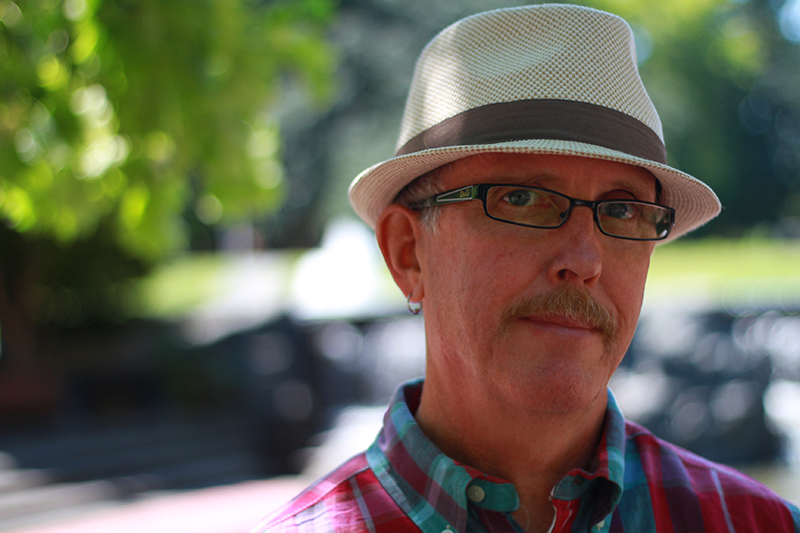 And I wish you a wonderful holiday of summer reading.
John Barton
Editor
The Malahat Review
p.s. Send us a postcard from Nome.