Sense of Placelessness: James Kendrick in Conversation with Jason Jobin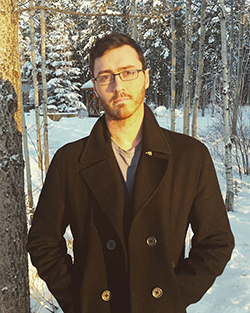 Malahat volunteer James Kendrick talks with Jason Jobin, winner of the 2018 Jack Hodgins Founders' Award for Fiction for "Before He Left," which appeared in the Malahat's Fiftieth-Anniversary Issue (#200).
Read what judge Shauna Singh Baldwin had to say about Jason's winning story on the 2018 Founders' Award announcement page.
Since your winning story was published in the Victoria-themed issue, and you have your M.F.A. in Writing from the University of Victoria, I was hoping you could talk a little about what it means to you to write about a place you live or have lived, addressing Victoria specifically.
I think I'm probably less place-oriented than many writers, but I try and give some attention to place in my writing (when I remember) because of how it can impact a story. This placelessness might be because I grew up in the woods in Yukon with no city or discernible neighborhood. I'm not sure. I never really identified with the idea of place as a bordered section in a larger landscape. That said, I chose Victoria as the setting for this story both because there exists here a certain Buddhist subculture and the kind of climate that I thought would best support themes of enlightenment: rain, ocean winds, coastal settings, more a realm of sky/water than of forests/fields, if that makes any sense. I mean the story is a bit goofy even as it is serious, in some ways extremely serious, and this is maybe because I find the western yuppie-ish tackling of Buddhism to be somehow inherently funny even as it is serious, perhaps more so because I have my own western yuppie-ish Buddhism practice of meditation and worry that someone might not take it seriously.
You were involved with the recent WordsThaw festival. Can you talk a bit about what you did there, and why you think writers' festivals matter?

So, for WordsThaw I took part in the Brief Encounters component of the festival, which is where people sign up to spend about 15 minutes with a writer who gives them feedback and talks with them about a piece of their work; it's kind of a workshop writ small and purely one on one, and it was great fun. Teaching, workshopping, discussing writing, these are the things that really bring me joy, so any time I can do that, I'm happy. These are the same things that I think make festivals matter; they get people teaching, workshopping and discussing writing, they engage newer and more experienced writers in a dialogue about language and art and process. In our ever more technologically separated world, I think festivals help bridge that gap, and bring people back into a more communal and intimate setting for an exchange of ideas.
Of the other pieces published in the fiftieth-anniversary issue, what was your favourite to read, and what was the most exciting to see published alongside your own work?
I really enjoyed Kyeren Regehr's poem, "Neti Neti," which was literally alongside my story, paired with it by John because he saw them as having a certain dialogue with one another. It made sense when I read it, but I'd never before considered the spatial arrangement of a journal in that way. Great lines in it. Also Annabel Howard's nonfiction piece on running. I used to run, so it stirred up lots of dark/rewarding memories. In terms of excitement: being published alongside someone like Lorna Crozier is pretty special, since she was one of my early teachers in the writing department and those were some of the most impactful years for me.
Your story is written from the point of view of a woman, can you tell us why you made that choice and how your story might have been changed if it was focalized through a different character?
Usually the point of view for any given story makes itself obvious once the idea for the story has come to me. The idea for this one surfaced while I washed dishes years ago at a menial job (I still wash dishes, but I used to, too), and the initial kernel was the situation of a mother trying to give her child a timeout but he only goes and meditates and so this one power she had to discipline him has been taken away. I was in timeout all the time as a child in daycare—very stubborn and difficult, I imagine—so maybe this is that resurfacing, being exhumed, or something very profound like that.
Could you tell us a bit about where you would like to see your career as a writer go from here?

Mostly just become world famous. Prior to that, I guess publish more writing, try to win awards, and keep working whether that happens or not. I think in art, or anything else, if you have aspirations and dreams, the goal should be to make it so you cannot be ignored. Trying to get your work out there is usually a collection of silence, non-responses, rejections, slightly kinder rejections, and so on, so you really need to put out work that anyone—an editor, a contest judge, a hung over intern—would feel embarrassed to ignore, is how I try and think about it. Do that, and you'll be okay.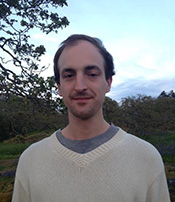 James Kendrick
* * * * * * * *