Rose Morris,
Editorial Assistant / Work Study Student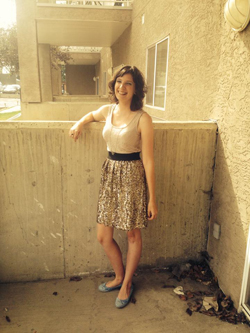 Originally from the West Kootenays, Rose Morris completed her BA in English Literature at Simon Fraser University in 2013 and is attending the University of Victoria, where she is working on her MA in Literature with a focus on 19th Century Studies, with particular interest in gender and sexuality, monstrosity, and colonialism. In addition to working on The Malahat Review, she is an editorial board member and Fiction Submissions Coordinator for Room Magazine and regular contributor to Geyser Music. She has written for Western Living Magazine, Room, Geyser Music, Pinnacle, The Lyre, and others. She writes poetry and short fiction in her spare time.
Her favourite writers include Richard Brautigan, e.e. cummings, Jessica Grant, Leonard Cohen, Kurt Vonnegut, Miriam Toews, Allen Ginsberg, Cormac McCarthy, Charles Baudelaire, Daniel Handler, P.G. Wodehouse, Christina Rossetti, Stevie Smith, and many others.