Long Poem Prize - Meet the Judges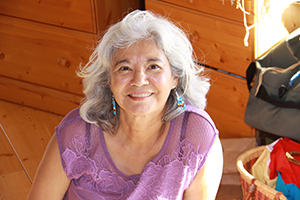 Louise Bernice Halfe
Louise Bernice Halfe – Sky Dancer was raised on Saddle Lake Reserve and attended Blue Quills Residential School. Louise is married and has two adult children and three grandsons. She served as Saskatchewan's Poet Laureate for two years. She has served as "keynote speaker" at numerous conferences. Her books, Bear Bones and Feathers, Blue Marrow and The Crooked Good, published by Coteau Books, have all received numerous accolades and awards. Her most recent publication, Burning in this Midnight Dream, was released on April 2, 2016. Louise was also awarded an honourary degree from Wilfred Laurier University.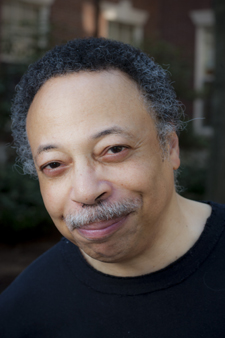 George Elliott Clarke
George Elliott Clarke has issued 16 poetry texts, four verse-plays, three opera libretti, two novels, two scholarly essay collections, and two edited anthologies. His plays and operas have all been staged, and his 2 screenplays have been televised. He has 3 titles in translation: 1 in Chinese; 1 in Romanian; and 1 in Italian. He lives in Toronto, but still owns property in his homeland, Nova Scotia. He is the E.J. Pratt professor of Canadian Literature at the University of Toronto. His newest book is The Motorcyclist, a novel (HarperCollins Canada), but also new are Extra Illicit Sonnets (Exile), which is amatory poetry, and Gold (Gaspereau), a miscellaneous collection.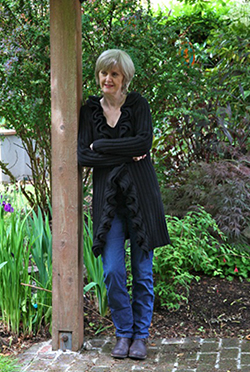 Patricia Young
Patricia Young has published eleven collections of poetry and one of short fiction. She has twice been nominated for the Governor General's Literary Award for Poetry. Her collection of short fiction, Airstream, won the Rooke-Metcalf Award, was shortlisted for the Victoria Butler Prize, and was named one of the Globe and Mail's Best Books of the Year. She recently won Prairie Fire's fiction contest and placed second in Grain's fiction contest. A new collection of poetry will be published with Biblioasis in the fall of 2016. She presently serves on the board of the Victoria Festival of Authors.