Tightrope Books and The Malahat Review invites one and all to a Sunday afternoon poetry extravaganza at the University of Victoria to celebrate the milestone tenth-anniversary edition of the Best Canadian Poetry in English series.
Sunday, December 3, 2017, at 1:30 p.m.
Fine Arts Building, University of Victoria, Room 103
All welcome—admission is free
Nearest public parking: Lot 6 (click here to see a PDF of Uvic's parking map)
Come listen to a rich sampling of poems by local contributors John Barton, Yvonne Blomer, Lorna Crozier, Sonnet L'Abbé, Shelley A. Leedahl, and Patricia Young. They will share their own contributions as well as their favourites by other contributors from the anthology. Hosted by Best Canadian Poetry in English assistant series editor Anita Lahey.
The reading will be capped by a lively panel discussion about writing and reading Canadian poetry, the secret lives of literary magazines, and what gives a poem enduring power. Past guest editors of the anthology, Lorna Crozier and Sonnet L'Abbé, may be induced to share gripping tales from their BCP adventures.
The Best of the Best Canadian Poetry in English: Tenth Anniversary Edition is edited by Molly Peacock and Anita Lahey.
(click here to see a pdf of the Tightrope Books press release)
Featured Readers
---

John Barton was born in Edmonton and raised in Calgary. His eleven books of poetry and seven chapbooks include West of Darkness: Emily Carr, a Self-Portrait (third bilingual edition, 2006), Hypothesis (2001), Hymn (2009), Balletomane: The Program Notes of Lincoln Kirstein. (2012), For the Boy with the Eyes of the Virgin: Selected Poems (2012), Polari (2014), and Reframing Paul Cadmus (2016). Co-editor of Seminal: The Anthology of Canada's Gay-Male Poets (2007), he is compiling The Essential Douglas LePan. After fourteen years, he's stepping down as the editor of The Malahat Review in January 2018.
---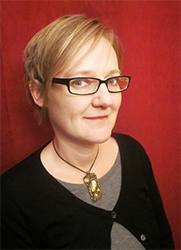 Yvonne Blomer is the City of Victoria's poet laureate. Her most recent books include Sugar Ride: Cycling from Hanoi to Kuala Lumpur (Palimpsest, 2017) and As If a Raven (Palimpsest, 2014). Refugium: Poems for the Pacific, an anthology edited by Yvonne, was recently released by Caitlin Press. Yvonne holds an MA in Creative Writing with distinction from the University of East Anglia in Norfolk, England.
---

Lorna Crozier was born in Saskatchewan but now lives on Vancouver Island. An Officer of the Order of Canada, she's published seventeen books of poetry. In 2016 The Wrong Cat won her third Pat Lowther Award for the best book of poems by a Canadian woman. Her latest book, What the Soul Doesn't Want, which came out in the spring of 2017, was nominated for the Governor General's Award for Poetry in October. She's read on every continent except Antarctica.
---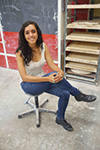 Sonnet L'Abbé was born in Toronto and lives on Vancouver Island. She is the author of A Strange Relief and Killarnoe, and was the 2014 guest editor of Best Canadian Poetry. Her chapbook of plant-human poems, Anima Canadensis, was published by Junction Books in 2016. In her latest collection, Sonnet's Shakespeare, (McClelland and Stewart, 2018), L'Abbé "writes over" all 154 of Shakespeare's sonnets. Poems from Sonnet's Shakespeare appear in Best American Experimental Writing 2016. L'Abbé is a professor of creative writing and English at Vancouver Island University.
---

Anita Lahey is a poet, journalist, reviewer, and essayist. She is the author of The Mystery Shopping Cart: Essays on Poetry and Culture (Palimpsest Press, 2013) and of two Véhicule Press poetry collections: Out to Dry in Cape Breton (2006) and Spinning Side Kick (2011). The former was shortlisted for the Trillium Book Award for Poetry and the Ottawa Book Award. Anita is a former editor of Arc Poetry Magazine, and posts occasionally on her blog, "Henrietta & Me: People and other wonders found in books."
---

Shelley A. Leedahl was born and raised in Saskatchewan and now lives in Ladysmith. She works in multiple genres and is the author of a dozen books, including The Moon Watched it All (Red Deer Press, 2017); I Wasn't Always Like This (Signature Editions, 2014); Listen, Honey (DC Books, 2012); Wretched Beast (BuschekBooks, 2011); and The House of the Easily Amused (Oolichan Books, 2008). She writes book reviews and freelances for diverse markets.
---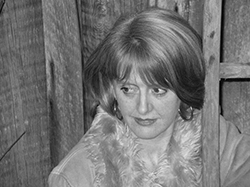 Patricia Young was born and raised in Victoria. Her most recent collection of poetry, Short Takes on the Apocalypse, published with Biblioasis, was nominated for this year's Victoria Butler Prize. A chapbook of prose poems, Consider the Paragliders, is forthcoming with Baseline Press.
---