Read, Write, Submit, Love Other Things: D.W. Wilson in Conversation with Eliza Robertson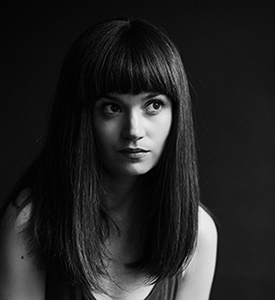 Malahat fiction board member D.W. Wilson talks with Novella Prize judge Eliza Robertson about self-doubt, sounding something out, and small successes.
Eliza Robertson studied creative writing at the University of Victoria and the University of East Anglia, where she received the Man Booker Scholarship and Curtis Brown Prize. In 2013, she won the Commonwealth Short Story Prize and was shortlisted for the Journey Prize and CBC Short Story Prize. Her debut collection, Wallflowers, was a finalist for the East Anglia Book Award, Danuta Gleed Short Story Prize and selected as a New York Times editor's choice. More recently, she is the winner of the 2017 Australian Book Review Elizabeth Jolley Prize. Her first novel, Demi-Gods, came out with Penguin Canada and Bloomsbury this fall. Read more here.
Click here for details on entering the Novella Prize contest.
You have a litany of awards to your name: PRISM's fiction contest, the Commonwealth Short Story Prize, the Australian Book Review's 2017 Jolley Prize, the Master's Review prize—and that isn't even touching on your vast number of shortlists. You're proving that lightning not only strikes twice, but three, four, five times. For the aspiring writers out there: how do you do it?
Sure—but how many rejections are behind those lightning strikes? Answer: hell if I know. I don't count. If I counted rejections I probably wouldn't be here. So to aspiring writers out there: don't count your rejections. Try to learn from them, if you're feeling level-headed that day. If you're feeling fed up, go kickboxing, or print the "we regret to inform you" email and torch it elaborately under a new moon. Then try to learn something from it. Or maybe there's nothing to learn this time. In that case: forget it. Keep going. Remember rejections stick with you longer than wins do. For me, anyway. But isn't that f*cked up?
(Am I allowed to say "f*cked up"?)

I think you're allowed to say "f*cked up." And certainly it is (f*cked up) given the trajectory of your career thus far.
It's also the kind of to-and-fro that pervades much of your work: (ma)lingering darkness broken up by dispatches of light. DEMI-GODS especially—there are some truly haunting scenes in that book, offset by an ice cream in the sun, or an unexpected orgy. How do you find the balance? How do you know when you get it RIGHT?

Ha! But isn't that like life? Malingering darkness interrupted by ice cream in the sun and unexpected orgies? I'm mostly joking. I don't know if I seek balance when I write, for better or worse. I've used the phrase "sounding something out" a few times this year. By "sounding" I also mean "feeling." Edging forward with my eyes closed, hands out. I don't mean to be obfuscatory or enigmatic, but I rarely ask myself whether I've gotten it right. Whatever this process is, it happens below that plane of self-analysis. For me, it needs to.

You make the writing process sound tangible, rooted in the physical world, real in a way that we often forget it has to be. How do you keep yourself grounded in what matters (or sh*t: what does matter?)

I'm not sure I am grounded in what matters. (Or maybe I don't know what matters either.) But I do try to balance my head-time with body-time. For me this means dance, yoga, hiking. Having interests outside writing is crucial. You know how it is. Is that why you build things? Is that why you spend hundreds of hours necromancing a Batman costume? Was I not supposed to divulge that?

I keep no secrets from the Malahat. But: yes, that is exactly why I spend those hours not-writing.
What's the most difficult part of your creative process?
Right now I'm starting a new project, and it all feels pretty difficult. My main challenge is zooming out and understanding my project on a macro-level. Structure and storylines have never been my forté. What's yours?

I'm gonna go with: always worrying that my arch nemesis is writing better sentences than me.
Can you remember an early experience where you encountered the power of language? (Please don't just say "yes") (or "no").

Ha! Right.
As far as an early experience where I encountered the power of language........That is a very good question, and I'm not sure I have a very good answer. How about an early entanglement with language? When I was in kindergarten, the teacher asked us to do somersaults. I told her we couldn't because it wasn't summer. She reprimanded me for being a smart ass... I didn't understand what I had said wrong.

That's . . . a pun. A kindergarten pun.
There are so many stepping stones in a writer's career: getting that story published, winning a contest (or this very contest!), publishing that book. The list goes on, always accompanied by the prospect of some kind of defeat, of something that has to be fought through. What do you conceive of as literary success? At what point would you stop and think: I've made it.

As you point out, there are so many small successes (and defeats) along the way... but I'm not sure if any of them make us immune to self-doubt. (What's that they say about writers requiring equal parts narcissism and crippling self-doubt?) I suppose we all just want to keep doing this. And if we don't sell books, it's hard to keep doing this (for a living). And without the successes you name, it's hard to sell books. Literary fiction, anyway. I hope George Saunders feels he's made it. But even he needs to keep selling books.

Do you like it? (Being a writer / writing / maybe there's a difference?)

Sometimes. Sometimes no. I like the creation aspect. (Though that has its own difficulties.) Some of the industry stuff I could do without. I think I'm in the process of figuring out how to balance all this, so that I do like it a greater percentage of the time. Do you?

I could do without the paperwork (zing).
What are you proudest of in your work?

Oh dear, am I paperwork?
I'm proud when I can put into words, or the space between words, exactly what I'm feeling or trying to invoke. Although I feel more like a receiver in those moments, rather than someone actively chiselling... I suppose the work is showing up every day. I'm a hard worker, and I'm proud of that too. Or maybe I'm grateful for it. Grateful that I've had the support that enables such work. (This work.)
And you? When you consider your achievements, do you think of prize wins or developments in writing? Be honest!

You're not paperwork! Writing is paperwork. Like, working on paper? (I was trying to follow-up your summer salt pun).
Being able to list a prize you've won is certainly a shorthanded way of measuring your achievement—but I don't know that it speaks to my identity as a writer. I've always conceived of myself foremost as a sentence-maker, and although I'm rarely happy with my sentences, it's certainly nice when I stumble upon a good one.
You said you feel like a "receiver" in those moments. Is that pure metaphor? Or do you ever view writing as a kind of spiritual undertaking?

Ah, well that shows how often I work on paper.
I'm not sure I consider writing a spiritual undertaking... but maybe it's a psychic one. Like: a way to access these nether regions and dream spaces. And there's something sort of enchanting about the concept of "the muse" and how she sort of takes you under... (why does this make me think of the song, "Suzanne"?) but again, I don't know if my relationship to these ideas is spiritual. More curious.

I think that's probably the last question I have time to pose. Any parting advice for the desperate young writers out there?

Read, write, submit. Read, write, submit. Read, write, submit. Love other things. Go for lots of walks.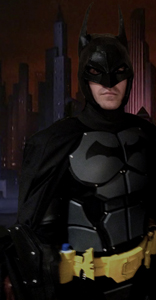 D.W. Wilson
* * * * * * * *