2018 Novella Prize Judges
Jacqueline Baker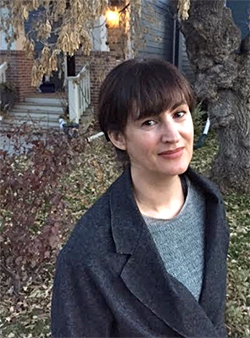 Jacqueline Baker is the author of A Hard Witching and Other Stories, which won the Danuta Gleed Literary Award, the City of Edmonton Book Prize, and the Howard O'Hagan Award for Short Fiction, and was a finalist for the Rogers Writers' Trust Fiction Prize. Her first novel, The Horseman's Graves (2007), was widely critically acclaimed and was a finalist for the Evergreen Award. Jacqueline Baker lives with her husband and children in Edmonton. Read our interview with Jacqueline Baker.
Eliza Robertson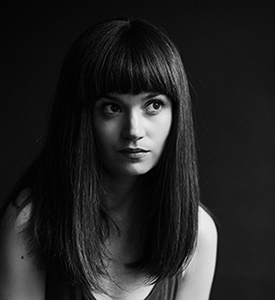 Eliza Robertson studied creative writing at the University of Victoria and the University of East Anglia, where she received the Man Booker Scholarship and Curtis Brown Prize. In 2013, she won the Commonwealth Short Story Prize and was shortlisted for the Journey Prize and CBC Short Story Prize. Her debut collection, Wallflowers, was a finalist for the East Anglia Book Award, Danuta Gleed Short Story Prize and selected as a New York Times editor's choice. More recently, she is the winner of the 2017 Australian Book Review Elizabeth Jolley Prize. Her first novel, Demi-Gods, came out with Penguin Canada and Bloomsbury this fall. Read our interview with Eliza Robertson.
Richard Van Camp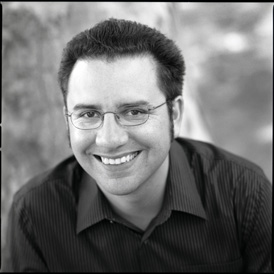 Richard Van Camp is a proud member of the Dogrib (Tlicho) Nation from Fort Smith, Northwest Territories. He is the author of two children's books with the Cree artist George Littlechild: A Man
Called Raven and What's the Most Beautiful Thing You Know About Horses? He has published a novel, The Lesser Blessed, which is now a feature film with First Generation Films; his collections of short fiction include Angel Wing Splash Pattern, The Moon of Letting Go and Other Stories, Godless but Loyal to Heaven and Night Moves. He is the author of three baby books: Welcome Song for Baby: A Lullaby for Newborns; Nighty Night: A Bedtime Song for Babies and Little You (now translated into Cree, Dene and South Slavey!), and he has two comic books out with the Healthy Aboriginal Network: Kiss Me Deadly and Path of the Warrior. His graphic novel, Three Feathers, is about restorative justice; his new novel, Whistle, is about mental health and asking for forgiveness and his graphic novel, The Blue Raven, is about mental health. His latest graphic novel is A Blanket of Butterflies and it's about peacemaking where a grandmother is the hero of the story. Cinematic adaptations of his work include "Mohawk Midnight Runners," by Zoe Hopkins based on Richard's short story, "Dogrib Midnight Runners" from The Moon of Letting Go and "Hickey Gone Wrong," based on his comic book by Chris Auchter. Read our interview with Richard Van Camp.