P.K. Page Founders' Award for Poetry
2011 Winner
The University of Victoria, on behalf of The Malahat Review, is pleased to announce the winner of this year's P. K. Page Founders' Award for Poetry: Steven Heighton of Kingston, Ontario, for his poem, "Jetlag," which appeared in the Summer 2010 issue (171) of The Malahat Review. Steven Heighton's award-winning poem was chosen by Russell Thornton.
The P. K. Page Founders' Award for Poetry recognizes the excellence of The Malahat Review's contributors by awarding a prize of $1000 to the author of the best poem or sequence of poems to have appeared in the magazine during the previous calendar year. The winner, selected by an outside judge who is recognized for his or her accomplishment as a poet, is announced prior to the publication of The Malahat Review's Spring issue.
Of Steven Heighton's poem, Thornton says, "Steven Heighton's 'Jetlag' is an extremely fine evocation of moments of awareness in which an individual fuses imaginatively with the bedrock authenticities of his life—the growing into truthfulness, the experience of love, fatherhood, 'sheer being,' and the hearing of a child's 'chanting the genesis of all she spied'—all leaving the speaker 'summoned to seeing.' I kept coming back to the 'no one room' in this poem—literally a room in which the speaker finds himself upon his arrival in a city in the far north of European Russia, travel-harrowed, body clock awry—and marvelling at how the piece moves from a vivid description of jetlag to an intense recording of how, in certain circumstances of dislocation, a person can be allowed intimations of the depths of his own life and of the bewildering contraption of human consciousness and existence, period, and be deeply altered. How a person can register in his physical being and be instantly schooled in an 'urgent inventory' of psychic essentials that will 'rudder' him 'in the real' while 'it's night in [his] bones.' On a variety of fronts, including richness of theme and superb lyrical execution, the poem's a genuine triumph."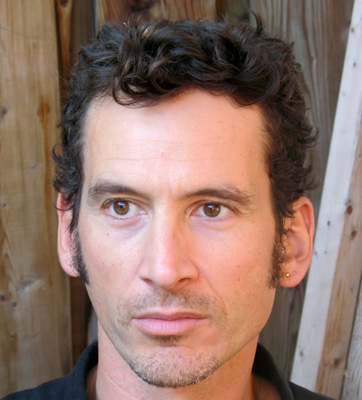 Steven Heighton's most recent books are the novel Every Lost Country and a poetry collection, Patient Frame, in which "Jetlag" is included. His previous novel, Afterlands, has appeared in six countries, was a New York Times Book Review Editors' Choice as well as a best of year choice in ten publications in Canada, the US, and the UK, and has been optioned for film. His poems and stories have appeared in London Review of Books, Poetry, Tin House, The Walrus, TLR, Europe, The Malahat Review, Brick, and Best English Stories. Heighton has won a number of awards, including four National Magazine Award golds, and has been nominated for the Governor General's Award, the Trillium Award, and Britain's W.H. Smith Prize. This fall he will publish a small book called "Workbook: memos and dispatches on writing" (ECW) and in spring 2012 a collection of stories, "The Dead Are More Visible" (Knopf).
Russell Thornton's House Built of Rain was shortlisted for the ReLit Poetry Award and the Dorothy Livesay BC Book Prize in 2004. His most recent book is The Human Shore. He won the League of Canadian Poets National Contest in 2000 and The Fiddlehead's Ralph Gustafson Prize for Poetry in 2009. His poems have appeared in several anthologies, including Open Wide A Wilderness: Canadian Nature Poems and Rocksalt. He lives in North Vancouver. See: http://www.Thornton999.blogspot.com/
The P. K. Page Founders' Award for Poetry honours the celebrated Victoria poet's contribution to Canadian letters. It is made possible by a financial donation to The Malahat Review by P. K. Page in recognition of her long association with the magazine and as a gesture of her deep appreciation of her peers in the local and national literary communities.
P. K. Page (1916-2010) was born in England and came to Canada in 1919. Educated in England, Calgary, and Winnipeg, she studied art in Brazil and New York. She first came to the attention of the readers of Canadian poetry in the 1940s through her association with and regular appearances in Preview, a Montreal-based literary magazine key to the establishment of modernism in Canada. Her first important publication, Unit of Five, an anthology published by Ryerson in 1944, was followed by an impressive series of books of poetry, fiction, and memoir that display a characteristic love of ideas and a distinctive use of language that have won her admirers around the world. Her contribution was recognized early, when The Metal and the Flower (McClelland and Stewart) won the Governor General's Award for Poetry for 1954. Her recent books of poetry include Hologram (1994), The Hidden Room: Collected Poems (1998), Hand Luggage (2006), The Filled Pen: Selected Non-fiction of P. K. Page (2006), and Up on the Roof (short fiction, 2007). Under the name P. K. Irwin, her paintings and drawings have been exhibited widely and are held in public and private collections across Canada.
For more information about the P. K. Page Founders' Award for Poetry and how you may support it through a donation, please email The Malahat Review.
Read an interview with Steven Heighton.
Previous P.K. Page Founders Award for Poetry Winners