Jack Hodgins Founders' Award
for Fiction
2015 Winner: K'ari Fisher
The University of Victoria, on behalf of The Malahat Review, is pleased to announce that this year's recipient of the Jack Hodgins Founders' Award for Fiction is K'ari Fisher for her short story "Mercy Beatrice Wrestles the Noose," which appeared in the Malahat's Spring 2014 issue (186). Fisher's story was chosen for this award by Audrey Thomas.
Established in honour of the celebrated Victoria novelist's contribution to Canadian letters and to the University of Victoria, the Jack Hodgins Founders' Award for Fiction recognizes the excellence of The Malahat Review's contributors by awarding a prize of $1000 to the author of the best short story or novella to have appeared in the magazine during the previous calendar year. The winner, selected by an outside judge, is announced prior to the publication of The Malahat Review's Spring issue.
Of Fisher's story, Thomas says: "['Mercy Beatrice Wrestles the Noose'] had such energy and such a mordant wit, that it completely won me over. Mercy's long-lost father runs a scrapyard in a ghost town, his only company, until Mercy arrives, a young boy who was abandoned as a baby and a group of yard hogs. This is not what Mercy expected; as she says, 'by the time you comprehend the sinkhole reality of it, it is probably too late.'

"Mercy's 'Ghost-Mom,' smoking her eternal cigarette, is also present, less as a guardian angel than a commentator on Mercy's stupidity in coming to live with the father. The whole story has a comic tinge, even though the underlying feeling is one of sadness, yet once Mercy is taught to wrestle, she discovers not just outer strength, but inner purpose. The ending may be ambiguous, yet one leaves the story with a sense that Mercy is going to be all right."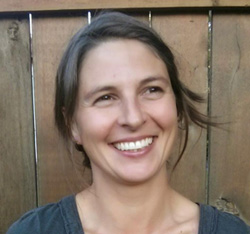 K'ari Fisher is a Victoria resident originating from the Northern Interior of British Columbia. She has worked as a zodiac driver for a killer whale research group off the Pacific coast and for forestry in the Skeena and Bulkley valleys. She studied biology before starting a Master's degree in writing at UVic last September, where she is hoping to complete a novel and finish off a collection of short stories. K'ari's work has appeared in The Malahat Review and Prairie Fire.
Audrey Thomas has lived and worked on the West Coast since immigrating to Canada in 1959. She has published 18 books (novels, short stories) and has taught and been writer-in-residence in Canada and the U.S. She has won the Ethel Wilson Prize (B.C. Book Prize) an unprecedented three times.
Jack Hodgins was born in Comox on Vancouver Island in 1938, and raised in the logging community of Merville. After graduating from the University of British Columbia, he moved to Nanaimo, where he taught high school English until 1979. He has been a writer-in-residence at Simon Fraser University and the University of Ottawa, and taught fiction in the Department of Writing, University of Victoria, from 1983 to 2004. His first collection of stories, Spit Delaney's Island (1976) established him as a presence in Canadian writing, bringing his distinctive perspective on Vancouver Island to readers in book after book. His third, The Resurrection of Joseph Bourne (1979), won the Governor General's Award for Fiction in 1980. His other books include The Honorary Patron (1987), Innocent Cities (1990), A Passion for Narrative: A Guide for Writing Fiction (1993), The Macken Charm (1995), Broken Ground (1998), and Damage Done By the Storm (2004). He is a recipient of the Eaton's BC Book Award, the Gibson's First Novel Award, the Commonwealth Literature Prize, the Canada-Australia Prize, the Terasen Lifetime Achievement Award, and the Lieutenant Governor's Award for Literary Excellence.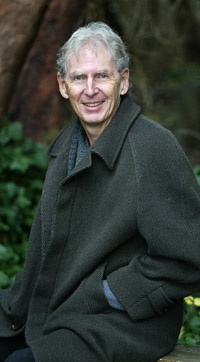 photo by Darren Stone/
Victoria Times-Colonist
For more information about the Jack Hodgins Founders' Award for Fiction and how you may support it through a donation, please email The Malahat Review.
Read an interview with K'ari Fisher on her Founders' Award win.
2014
2013
2012
2011
2010
2009
2008
2007