P.K. Page Founders' Award for Poetry
2018 Winner: Steve McOrmond
The University of Victoria, on behalf of The Malahat Review, is pleased to announce that this year's recipient of the P. K. Page Founders' Award for Poetry is Steve McOrmond for his poem, "Proof of Life," which appeared in the Malahat's Issue 201, Winter 2017. His poem was chosen by award judge, Mary Dalton. You can read "Proof of Life" here.
The P. K. Page Founders' Award for Poetry recognizes the excellence of The Malahat Review's contributors by awarding a prize of $1000 to the author of the best poem or sequence of poems to have appeared in the magazine during the previous calendar year. The winner, selected by an outside judge who is recognized for his or her accomplishment as a poet, is announced prior to the publication of The Malahat Review's Spring issue.
Of McOrmond's poem, Mary Dalton says: "After a quick reading, 'Proof of Life' may strike one as an off-hand anecdote rendered in supple free verse, perhaps about a dream, a casual bit of play, replete with references to pop culture. It is all that and more. In lines of sonic and syntactic agility it holds up a mirror to mainstream culture, depicting contemporary consciousness as false consciousness, saturated with the inanities of celeb-talk. While the voice of the poem seems confiding, intimate, the details of the piece gesture towards distance, emptiness, lack. Selfies don't count as 'proof of life'—the phrase, as so many in the poem, has multiple resonances—and 'the whole world has gone straight to voicemail.' What to do, enmeshed in such bad faith, such inauthenticity, but search for 'the saddest song ever'? What to do, when that song has been found, but 'wear it out'? This beautifully wily piece carries within itself yet another possible answer, implicit in the humour which gleams throughout, as much a part of its web of echo and allusion as is its limning of loss."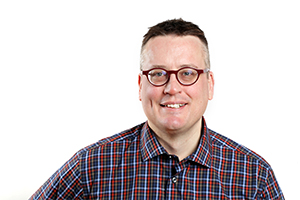 Steve McOrmond's new collection of poetry, Reckon, is forthcoming in spring 2018 from Brick Books. He is the author of three previous collections of poetry, most recently The Good News about Armageddon (Brick Books, 2010). His second collection, Primer on the Hereafter (Wolsak and Wynn, 2006), was awarded the Atlantic Poetry Prize. His debut collection, Lean Days (Wolsak and Wynn, 2004), was shortlisted for the Gerald Lampert Award. Originally from Prince Edward Island, he lives in Toronto. "Proof of Life" is for Ron Sexsmith who, in truth, the author has never met, though his songs are old friends.
Mary Dalton is the author of five books of poetry, among them Merrybegot, Red Ledger, and Hooking: A Book of Centos, released in 2013 by Véhicule Press.  A collection of Dalton's prose writings, Edge: Essays, Reviews, Interviews, was released by  Palimpsest Press in 2015. A letterpress chapbook of poems, Waste Ground, was published by Running the Goat Press in 2017.
Merrybegot, winner of the E. J. Pratt Poetry Award and a nominee for the Pat Lowther Award, is also an audiobook produced by Rattling Books. Red Ledger was short-listed for the Atlantic Poetry Prize and the E. J. Pratt Poetry Award.  Hooking: A Book of Centos , publishedin 2013, was shortlisted for the Newfoundland and Labrador Poetry Award (the E. J. Pratt Poetry Award) and the national Fred Cogswell Award for Excellence in Poetry.
Dalton is Professor of English at Memorial University of Newfoundland.
The P. K. Page Founders' Award for Poetry honours the celebrated Victoria poet's contribution to Canadian letters. It is made possible by a financial donation to The Malahat Review by P. K. Page in recognition of her long association with the magazine and as a gesture of her deep appreciation of her peers in the local and national literary communities.
For more information about the P. K. Page Founders' Award for Poetry and how you may support it through a donation, please email The Malahat Review.
Read an interview with Steve McOrmond on his poem, "Proof of Life."
Previous P.K. Page Founders' Award for Poetry Winners
2017
2016
2015
2014
2013
2012
2011
2010
2009
2008
2007